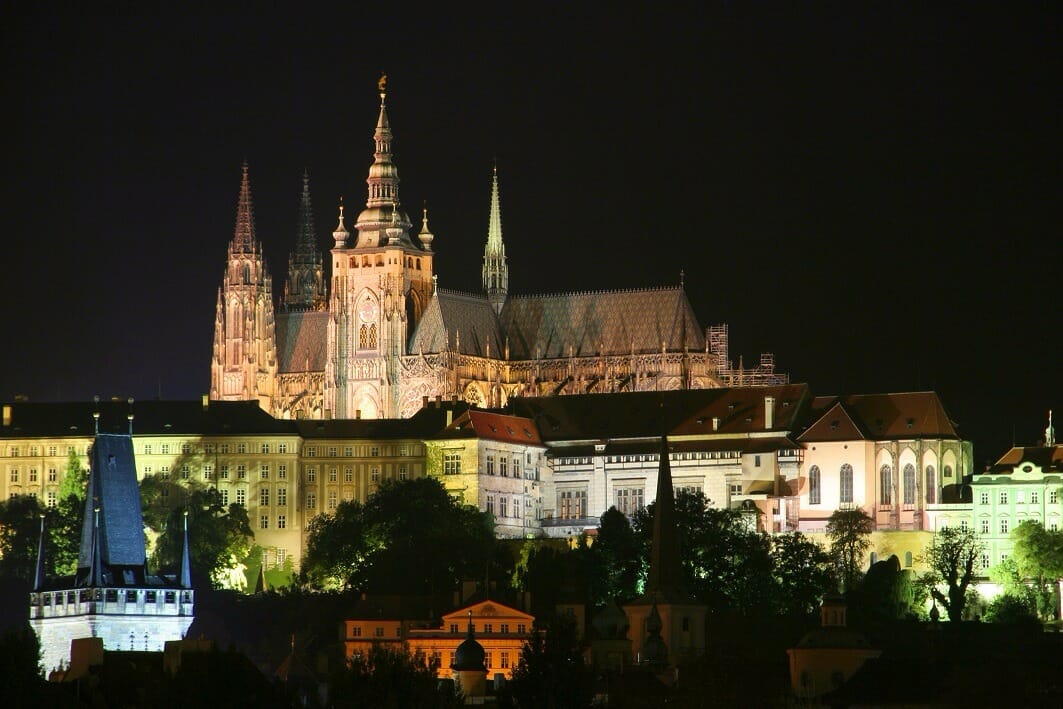 Let's start with the facts. I'd never been to Prague in the Czech Republic before. I wasn't quite sure exactly how long it would take me to get there and my only exposure to golf in the area was when I watched the Czech Masters on television.


I'll admit, it looked spectacular but 'in a country where only 60,000 or so people play golf surely the facilities at Albatross would be the exception rather than the rule' was my thought process?

We're spoiled here in Ireland with amazing courses and so you'll understand the reservations I had while I sat in the departures lounge in Dublin Airport waiting for my Ryanair flight. I'd done some background and knew that there were four main regions to the country with over 100 golf courses, the oldest dating back to 1904. Even still, I wasn't expecting a whole lot but boy was I wrong!

First off I was pleased to find that the flight time to Prague was only 2.5 hours so I hadn't even gotten to the end of my playlist when we started descending. The second thing that struck me was that this place is old. Not run down old, but culturally & historically old. The castle which dominates the Prague skyline was built in the 9th century when Prague was formed (rebuilt in the 16th century), it has played a vital role in Czech history through the ages and is the first seat of the President. The cobbled streets of the city centre are a step back in time and walking through the narrow alleys and across Charles Bridge (built in 1357) on a dark evening while surveying the city is a truly unique experience.

My hotel was the Golden Star in the city centre, it was a short hop from the airport and I had reached my destination within 3.5 hours of leaving Dublin, passing pubs and restaurants left and right and noticing that water was in fact more expensive than beer. Why had no Irish person ever told me about this place before?

And so it was that my first visit to Prague got off to a better than expected start, but there was more to come.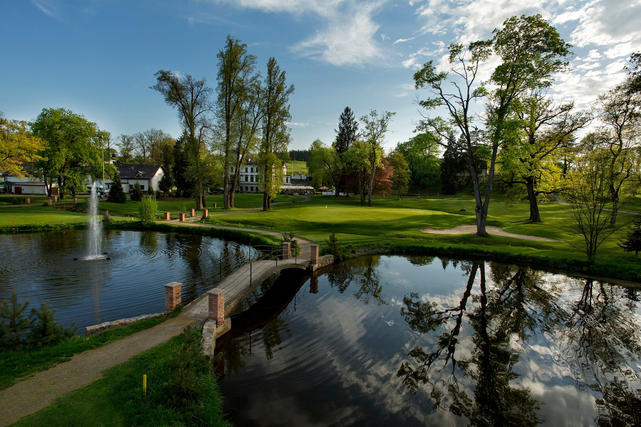 Although it was October and certainly not in the peak of the season, the first stop was Albatross. The course was in incredible condition and the weather was remarkable, it was a little cold but not much different from Ireland at that time of the year. The golf course though was just as I had seen it on television, lush wide fairways, receptive greens and an attention to detail that was really second to none. Having hosted the Czech Masters in 2014, 2015 and again in 2016 they are clearly masters at course presentation but the layout and course design was superb with gentle rolling fairways and tricky but subtle greens. Albatross also have a wonderful practice area and beautifully-appointed clubhouse which is really modern but very cool.

The next course to play was Konopiste. Not one I'd heard of before but it sits in a beautiful location and has two eighteen hole courses as well as a nine hole public course. The courses here are tree lined but with generous fairways, strategic bunkering and greens that aren't too tricky. The resort boasts a Spa & Wellness centre and a 100 roomed hotel on site too so it's a great place to base yourself for a few days, play some golf and see the local sights including the Velke Popovice Brewery for some of that amazing Czech beer and Konopiste Castle which is quite spectacular and can be seen from various points on the golf course.

At this point I was really starting to wonder why I'd not been to Prague to play golf before. Our organisers for the trip, Abante Golf, had really pulled out all the stops and as is recommended with a small group we had a guide with us for the whole trip and she was amazing. Whether you wanted local history, details on tourist attractions or details on the hotels and golf courses she was able to give a full rundown of the information required and it really did make the trip. There's nothing worse than being in the bus or walking along a street, seeing something that looks amazing and having absolutely no idea what it is!

And so it was on to our next stop which was Plzen. This was another outstanding course and one that will live long in the memory and it was probably my personal favourite. The course is a superb layout with a great mix of holes and designs that really keep you thinking on every shot. The course plays host to the Ladies European Tour in the summer and it's not difficult to see why they love returning here. The course isn't hugely long but positioning off the tee is the key to scoring well. Again, they have a small 16 room hotel on site which would make for a nice stopover if you're playing here.

There are a number of other courses that I got to see on this trip and there was enough to make me want to come back. Some particular ones I'd like to get a chance to play include Karlstejn which has 27 holes and the new nine built in 2008 look like a huge challenge. Also Black Bridge, really because it offers more of a city course, so the backdrop is the city and the tall buildings so you get the feeling of escaping for a short while at least. Loreta though is top of my list on my return, it is an incredible course with massive bunkering, amazing views and a very clever use of water features, it's one I've put on the bucket list.

All-in-all the courses aren't very far from the city centre of Prague and you can easily stay there for nightlife and to have dining options around the city. If you do then you can expect anything from a 20–90 minute transfer to the golf course each day but traffic isn't normally too much of a problem.

If you haven't been to the Czech Republic or maybe have been but haven't played golf here then it's definitely one I'd recommend. I'm heading back here under my own steam for the Czech Golf Festival in July which is a 4 night / 3 round amateur golf tournament (visit www.czech-republic-golf.com for more information) so that should tell you everything you need to know!

For more information check out
Czech Golf Travel Assoc. www.cgta.cz
CzechTourism, www.czechtourism.com
For golf and non-golf packages in Czech Republic:
ABANTE Golf, www.czech-republic-golf.com