Richard Kilpatrick overcame a nagging hip injury and fired a four under par 68 in tricky conditions to grab the lead on day one of the 108th Irish PGA Championship at Galway Bay Golf Resort.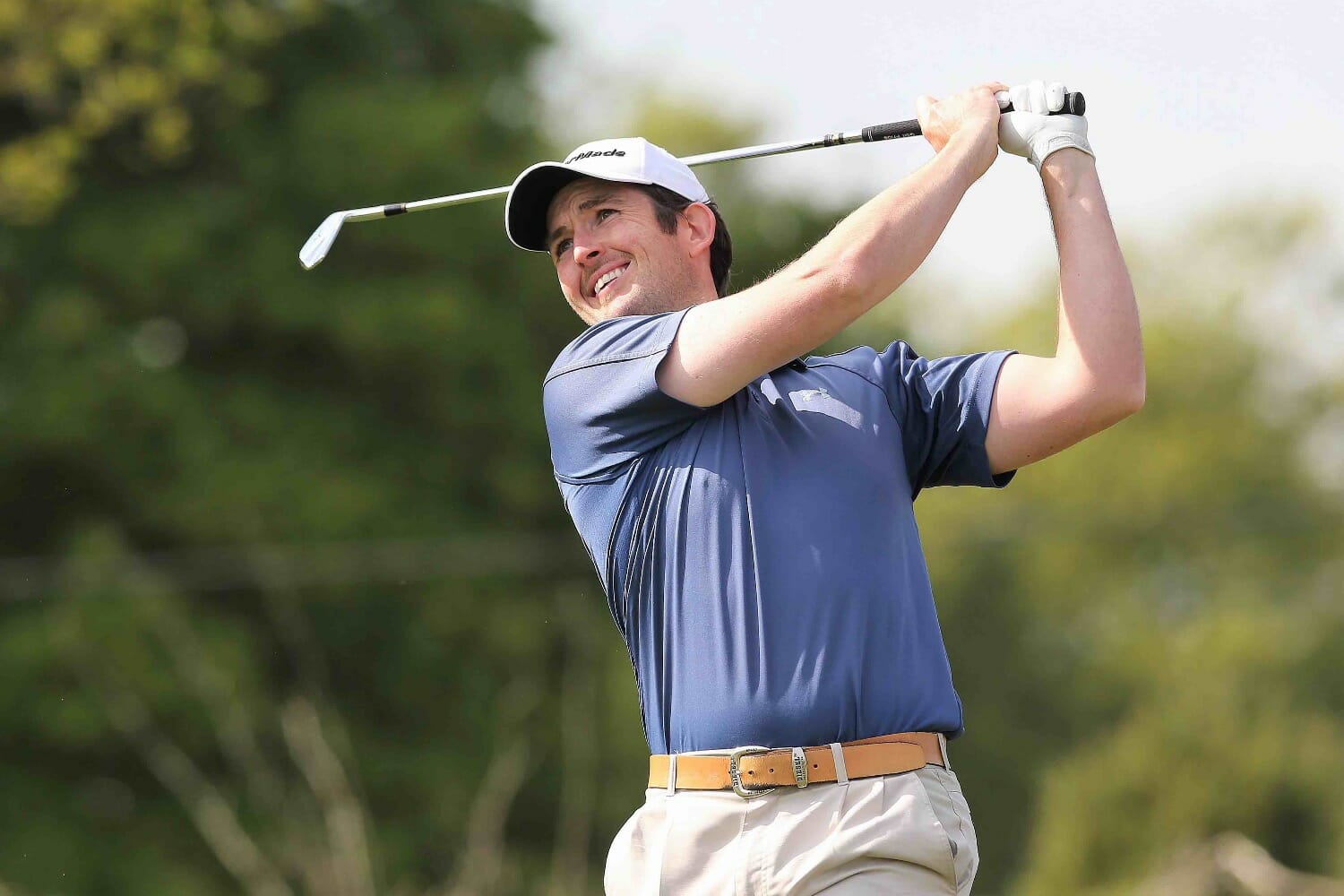 Richard Killpatrick / Image from PGA Ireland

The Banbridge golfer leads Mark Staunton (Delgany GC) by a shot with four players, including defending champion, Tim Rice (Limerick GC) sharing third place on one under par.

"It was windy but it wasn't as bad as we initially thought it was going to be. It was very playable," said Kilpatrick who posted a round that included seven birdies along and three bogeys.

"I've a labral tear on my right hip and I'm trying to manage it. That means I haven't been practicing much so my expectations are pretty low, I just go out and play golf."

As for Staunton, he felt he had been 'relatively lucky' with the draw having begun his round just as the worst of the morning showers cleared.

"You were playing into a three-club wind at times so you had to try and work it around a bit. It wasn't pretty," said the 36-year-old. "I birdied all the par fives but I also got a couple of good breaks on the back nine. I hit a few bad shots and luckily they finished in the right spots."

Tim Rice stayed in touch with a three birdie, two bogey round of 71 as did Wednesday's Pro-Am winner, Brian McEhinney (North West), who signed for a level par 72.

PGA officials are monitoring the progress of Storm Callum and as a precaution have cancelled all play tomorrow morning. Play is scheduled to get underway via a shot-gun start at 2pm.

108th Irish PGA Championship at Galway Bay Golf Resort
Leading scores (Rd 1)
1 R Kilpatrick (Banbridge GC) -4 68
2 M Staunton (Delgany GC) -3 69
T3 S Quinlan (SQ Golf) -1 71
T3 T Rice (Limerick GC) -1 71
T3 N O'Briain (Old Conna GC) -1 71
T3 S Thornton (Tulfarris Golf Resort) -1 71
T7 M Mulryan (Cregboy Golf Academy) E 72
T7 J Bolger (Kilkenny GC) E 72
T7 N Kearney (Royal Dublin GC) E 72

Stay ahead of the game. Subscribe to our newsletter to get the latest Irish Golfer news straight to your inbox!