Simon Thornton fired the PGA of Ireland team into first place at International Team Championships on day two at Costa Navarino in Greece.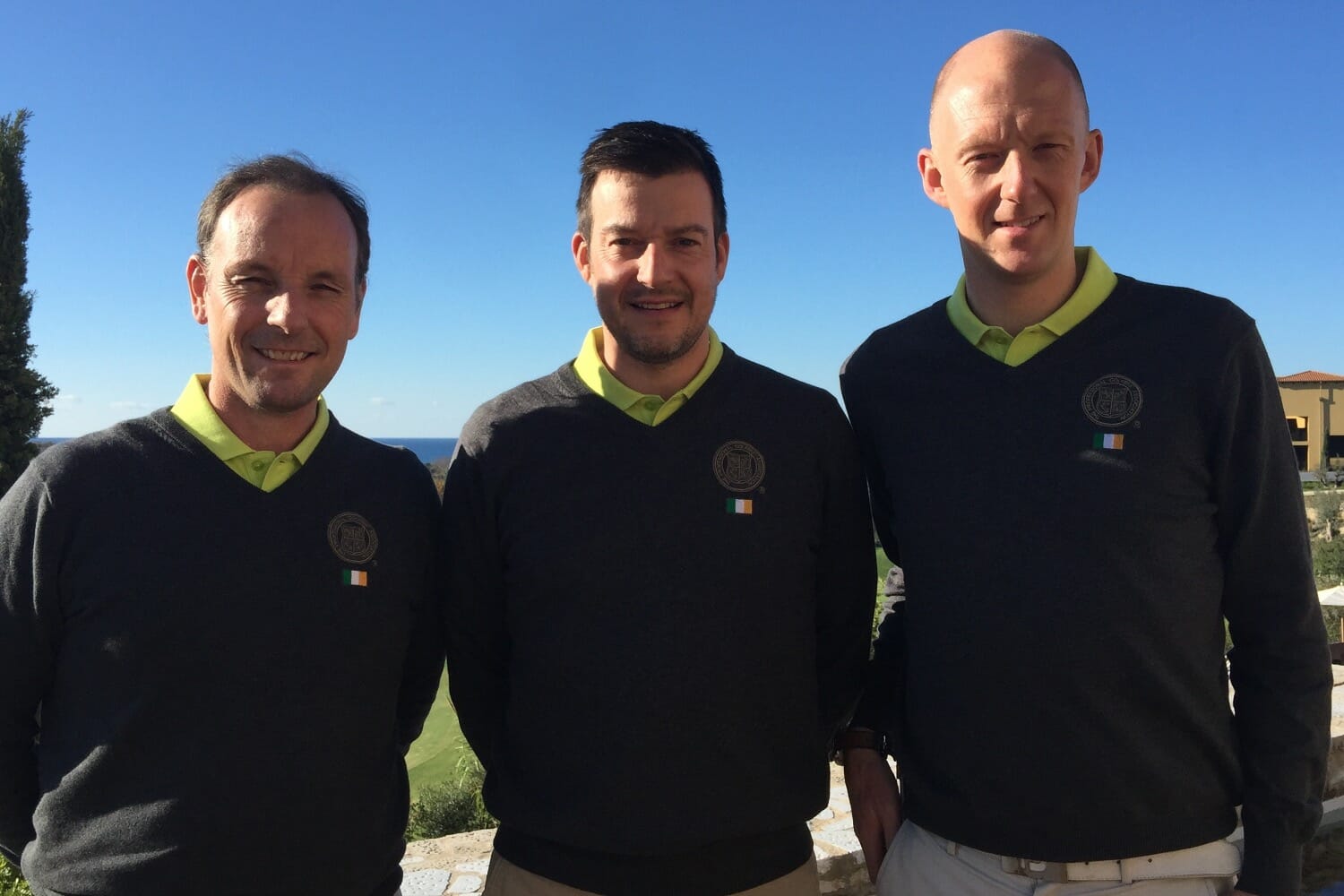 David Higgins, Simon Thornton and Mark Staunton

Sitting in second place overnight, five shots behind Scotland, Thornton (Tulfarris) produced a best fo the day round of 66 to catapult Ireland to the top of the leaderboard.

With two scores to count per team Ireland were six-under-par total for the day which saw them edge two shots clear of the Scots with two rounds remaining.

Thornton bagged six birdies along with one bogey over the Dunes Course with David Higgins (Waterville Links) signing for a one under par 70 and Mark Staunton (Delgany GC) a two-over-par 73.

"We're in with a good spot but it's only a two shot lead and we've still two rounds to go," said Newcastle, Co. Down based Thornton.

"I struggled for most of the day off the tee but I managed to keep it in play, hit some nice iron shots and gave myself a lot of birdie chances. I putted pretty well but I could and maybe should have finished the day with a lower score."

Ireland last enjoyed success in the ITC back in 2008 when John Kelly, Robert Giles and Eamonn Brady collected the title in Spain but with two rounds left of the 72-hole tournament the Irish trio are i a great position to take home the title.

CLICK HERE FOR THE LEADERBOARD

International Team Championship
Leading scores (after 36 holes)
1. Ireland -7
2. Scotland -5
T3. Holland -3
T3. Italy -3

Stay ahead of the game. Subscribe to our newsletter to get the latest Irish Golfer news straight to your inbox!