The defending champions, Ireland comfortably overcame Scotland to book their place in the semi-finals of the European Senior Men's Team Championship at Diamond Country Club, Austria.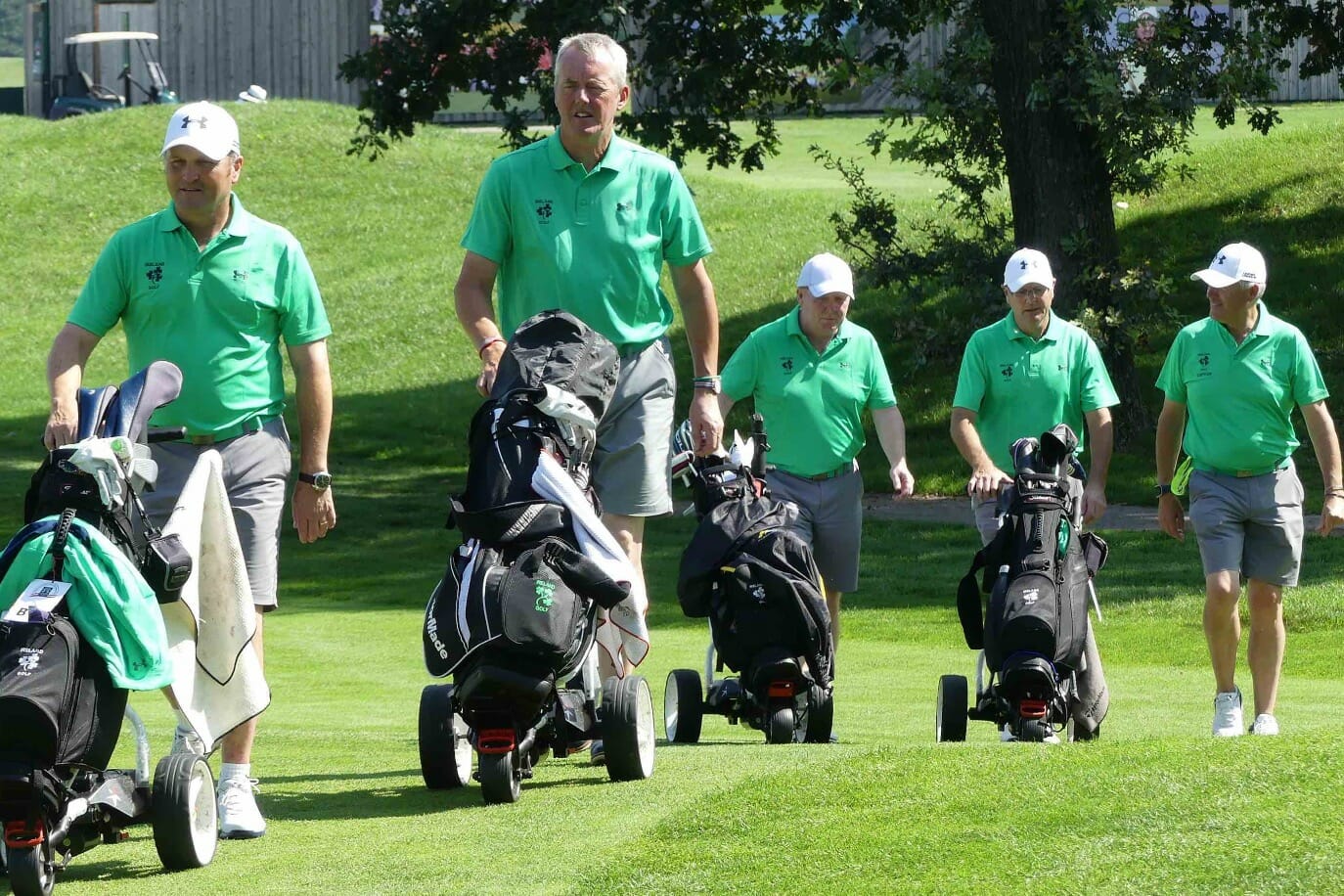 Barry Hobson and John Mitchell set the tone for an emphatic 4-1 win as they burst out of the traps with a 3&2 victory over Kenneth Gallacher and Lindsey Blair in match one.

Adrian Morrow secured a half point against Ronnie Clarke before Maurice Kelly put Ireland in control with a 1UP victory over Robert Smith in Match 3.

Jim Carvill put the match out of Scotland's reach with a 2&1 win over Ian Brotherson with Steve Graham completing the scoring with a halve against Stewart Henderson.

Ireland now face Spain tomorrow for a place in the final as our boys go in search of their fifth title in six years. Spain overcame Italy in their semi-final with the result coming down to the final match between Alejandro Lafarga and Filippo Clerici.

Clerici had a chance to close-out the tie in favour of the Italians with a two-metre par putt on the 18th green, although a lip-out meant extra holes were needed to decide the match.

A par on the first playoff hole was enough for Spain to secure the win.

Conditions were perfect on day three with number-one seeds, England, narrowly edging out Sweden in a very tight encounter which saw four out of five matches go down the signature par-3 18th hole.

The match was eventually decided in favour of the English team after Stephen East birdied the third extra hole against 2018 European Senior Men's silver medallist, Mattias Pernheden.

The German team, which features 2018 European Senior Men's Champion, Martin Birkholz, defeated France 3.5-1.5 to setup a semi-final with England as they try to reach their second European Senior Men's Team Championship final in three years.

Full Flight A scores: http://scores.golfbox.dk/Shared.aspx?l=http://www.ega-golf.ch/golfbox-result-widget/0&m=t&h=/competition/1709166/teammatch/215324


Stay ahead of the game. Subscribe to our newsletter to get the latest Irish Golfer news straight to your inbox!