Although they weren't the gold medals that Ireland would've hoped for, a silver for the men and a bronze for the ladies was a solid return from this year's European Senior Team Championships regardless.
The result sets Ireland in good stead ahead of this year's Senior Home Internationals, with the Men first up at Alnmouth from September 17-19 before the Ladies take centre stage at Co. Sligo from October 1-3.
With many of those competing last week sure to feature again at the Homes, things won't get any easier for Ireland after England emerged victorious from both the men's and ladies' competitions over the weekend on the Continent. If nothing else, revenge will be on the menu as Ireland's Seniors seek the top prize to put a cherry on top of yet another rock-solid season.
European Men
In the men's final, Karl Bornemann and Jim Carvill were on the wrong end of a 6&5 winning margin as Ian Attoe and Alan Mew put the first point on the board for England in the foursomes format.
Rich Jones beat John O'Brien by 5&4 and the tie was over when Rupert Kellock added England's third point beating Ballybunion's Peter Sheehan 2&1.
Richard Norton and Steven Graham halved their match while Alan Condren from Greystones added Ireland's only win, Paul Wharton losing out the Irishman by 3&2 as England completed a 3.5 to 1.5 victory.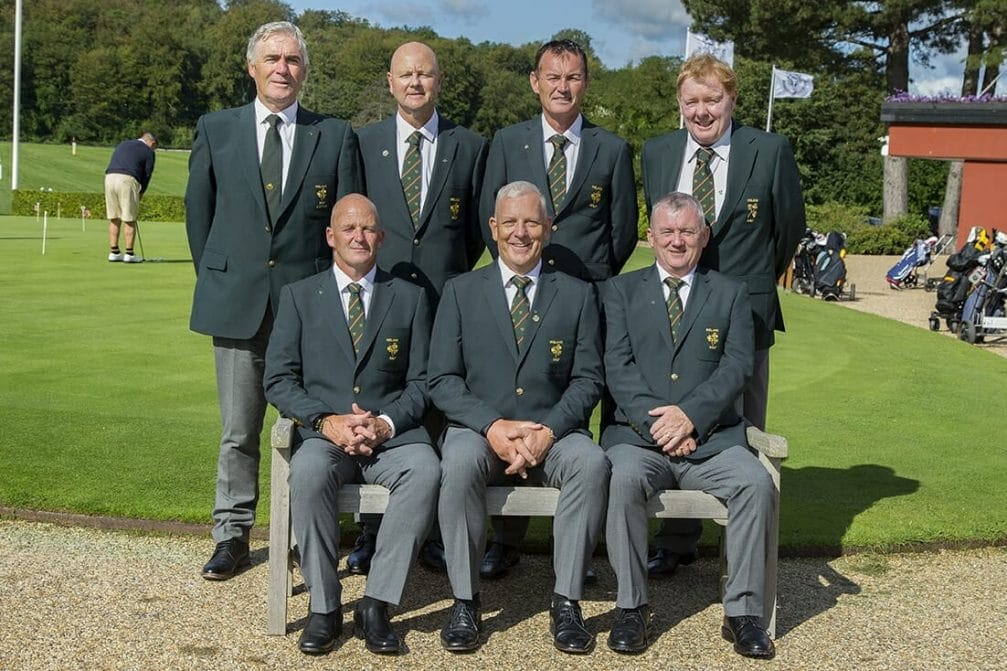 European Ladies
Meanwhile at BlackSeaRama Golf & Villas, England had proved too strong for Ireland as they prevailed 3.5 – 1.5 in their semi-final encounter at the European Senior Ladies' Team Championship.
It meant Ireland faced Sweden in the third/fourth place playoff where the girls in green romped to a 4.5-.5 victory margin to take home the bronze medal.
Maria O'Reilly and Margaret McAuliffe halved the opening foursomes match before Suzanne Corcoran, Alison Taylor, Laura Webb and Gertie McMullen all enjoyed convincing singles victories.
With the Irish ladies team yet to be named ahead of Rosses Point next month, many of the starting side from this year's Team Championships are expected to tee it up.
Irish Men's Senior Home Internationals team:
Steven Graham (East Sussex National)
Pat Lyons (Cork)
John O'Brien (Castlemartyr)
Karl Bornemann (Douglas)
John Mitchell (Tramore)
Barry O'Leary (Greystones)
Liam Halpin (Westport)
Ireland Seniors Captain Michael Coote (Tralee) will accompany the team alongside team manager Matt Donohue.