Off the back of Marco Penge's long-awaited EuroPro Tour victory at the PREM  Group Irish Masters, PREM Group CEO, Jim Murphy is eyeing even more exciting things for the future of Tulfarris Hotel & Golf Resort after another successful hosting mission in County Wicklow. 
As the stars of the future touched down in Ireland, it was Penge who finished one clear on the final day after coming close so many times before. 
"I'm over the moon. A bit emotional and speechless. But yeah, I am buzzing," said the winner. 
Yet there were winners all round last week as the Tour touched down at Tulfarris, a pristine Patrick J. Merrigan designed parkland whose star is very much on the rise once more. The second renewal of a three–year deal with the EuroPro Tour, the PREM Group Irish Masters is an integral part of the group's marketing strategy as Murphy strives to build Tulfarris' reputation amongst the country's finest parklands. 
"It was a good event last year but we took some time out over the winter to see how we could improve the whole experience," said Murphy. 
"What it does for the resort is that it creates a wonderful buzz around the place. The players bring great colour to the setting and in terms of moving Tulfarris on a level – and our ambition is to get it among the top-10 parkland courses in Ireland – we're very fortunate to have had some great golfers of the EuroPro Tour here to showcase the resort to an international audience. 
"We'd like to be on a par with Mount Juliet, Powerscourt and Carton House but we're not naïve, we've a long way to go. We're in probably two to two and a half years of a five–year journey so yes, we can have a great golf course but the resort has to come in behind it too." 
In this regard, PREM Group's been putting its money where their mouth is with over €6 million spent on the property by the international hospitality giant and over €1 million spent on the golf course alone.  
"We've spent a lot of money; the next step is going to be the Spa which will give the resort the opportunity to open all year round. We would love to have that open next year, we're not sure yet but there's a lot going on and the EuroPro Tour gives us the confidence to keep going."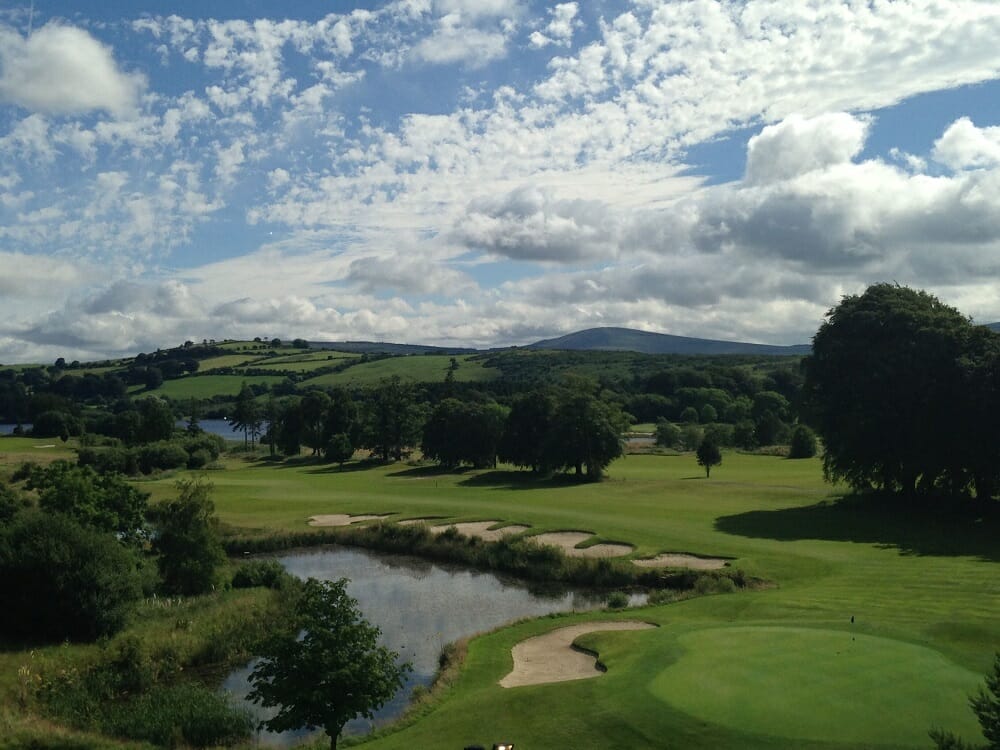 Indeed, the stunning 18-hole Championship course, set across three peninsulas in picturesque Wicklow, more than stood up to the touring pros taking aim at its defences with just two players getting to double-digits under par for the 54-hole event.  
Ballymena's Dermot McElroy led home a rather blunt Irish challenge as he grabbed a top-10 finish at four–under par but aside from failing to unearth a home contender, the tournament ticked every other box for Murphy and co who will look to escalate Tulfarris' significant development of recent years following the third instalment of the PREM Group Irish Masters next year. 
"The EuroPro Tour is definitely helping to get Tulfarris back on the golfing map," Murphy added. "This three–year deal is a great learning curve; it shows us what we can do and what we need to do but after next year, I'd like to look at 2021 and try to step it up another bit. Whether that's the Challenge Tour, I'm not too sure. 
"I was talking to Simon [Thornton – Head Professional] – I'd love to have a ladies' event here. I think that would be fantastic. The Irish Ladies' Open hasn't been around for a number of years. Or even a Senior Open – where's that at now? 
"I think the course can take those events now that are a notch below the main European Tour. It's another steppingstone, good marketing. It helps us keep on our toes and it benefits the whole resort going forward." 
Highlights of The PREM Group Irish Masters will air on Sky Sports Golf on 10, September 2019 at 20:00