Mairead Martin's two-under par first round and even-par final round helped lead the University of Louisville women's golf team to a third-place finish at the Cardinal Cup.
A two-time winner of the Leinster Ladies Championship, Martin first captured the major championship in 2014 as the youngest champion in the history of the event at just 14-years-old.
Now plying her trade Stateside like so many other talented amateurs who have earned scholarships to the best colleges in America, the Kanturk golfer looked right at home and top-scored for her team with rounds of 70-77-72 for the week.
Martin finished tied for sixth at 3-over-par. She finished with 10 birdies and one eagle over the weekend.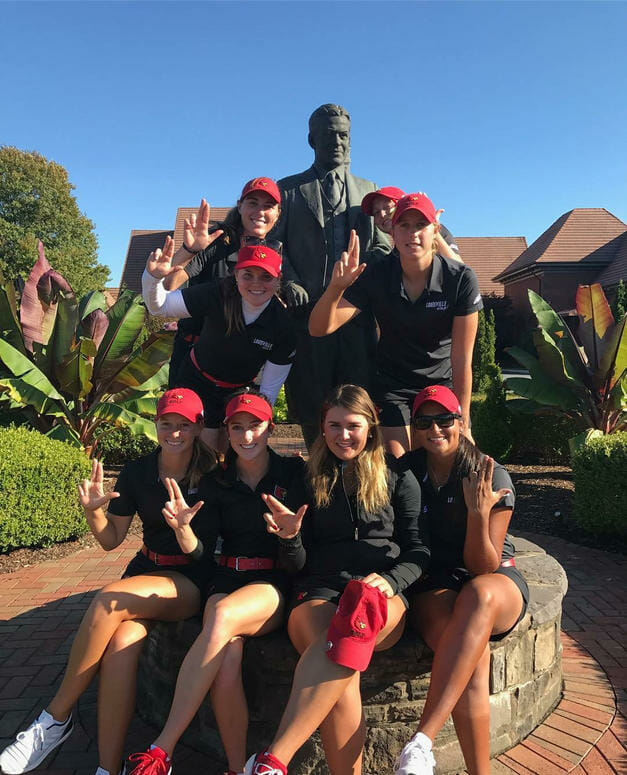 "We definitely played better today," said head coach Courtney Trimble. "We had some really solid individual performances, especially from our underclassmen and certainly from Lauren Hartlage. Overall, we just need to continue to improve each and every day."
Lauren Hartlage finished right behind Martin at four-over (71-76-73-220).
LOUISVILLE GOLFERS (of 80): 
T-6. Mairead Martin (+3) 70-77-72-219
T-8. Lauren Hartlage (+4) 71-76-73-220
T-13. Lauren Thibodeau (+6) 73-79-70-222
T-15. Delaney Shah (+7) 77-75-71-223
19. Linda Trockel (+8) 76-77-71-224
T-27. Olivia Cason (+13) 77-78-74-229
T-31. Margot Bechadergue (+15) 80-78-73-231
T-40. Meghan Nay (+17) 79-80-74-233

Stay ahead of the game. Subscribe to our newsletter to get the latest Irish Golfer news straight to your inbox!