Following a comprehensive redevelopment and subsequent reopening in May, Druids Glen have announced that it will host its first professional tournament in more than 20 years when it hosts an Irish PGA Pro-Am tournament in August.
Being held on Wednesday August 23rd, sponsored by Irish Life and raising funds for the Down Syndrome Centre, the tournament will be the first PGA Pro-Am that has ever taken place at Druids Glen.
The famed County Wicklow golf course reopened in May of this year, having underwent extensive upgrades led by course designer Peter McEvoy OBE following a multi-million-euro investment, reclaiming its place as one of the top golf destinations in Europe.
With teams made up of three amateurs and one professional, the event will be staged in two shotgun flights with the first shotgun comprising 21 teams and teeing off at 9am and enjoying lunch afterwards. The second shotgun comprising 23 teams will tee off at 2.30pm, with the round followed by an evening meal. A €15,000 prize fund has been sponsored by Irish Life, with proceeds going to the selected charity, Down Syndrome Centre.
"Druids Glen is excited to partner with Irish Life, Down Syndrome Centre, and the PGA to bring this Pro-Am to fruition and showcase the newly refurbished Druids Glen Golf Course," said Marcus Doyle, Director of Golf Druids Glen Hotel & Golf Resort. "This is just the beginning in terms of realising our owners' ambition for the Resort; The Neville Family are delighted to see major events return to Druids Glen."
Long-term supporters of both the Irish PGA and Down Syndrome Ireland, Irish Life Director of Financial Services Dermot Gaskin, added: "I am delighted to continue our long association with the PGA and Down Syndrome Centre by sponsoring this event. I'm also equally pleased to be associated with the first professional event at the fantastic new Druids Glen golf course."
Down Syndrome Centres provide full-time specialist clinical services to children with Down syndrome from birth to adulthood, helping more than 350 children across Ireland. "The Down syndrome Centre is delighted to be the chosen charity for the Druids Glen Irish Life Pro-Am," said Peter Gaw, Founder of Down Syndrome Centre. "As a small charity trying to look after the Down syndrome community, we are thrilled to be assisting over 350 families on a weekly basis. We opened our first café last year which is fully operated by young adults with Down syndrome. Our hope is to open more cafes which will create more employment for our young adults. We look forward to meeting everyone on the 23rd."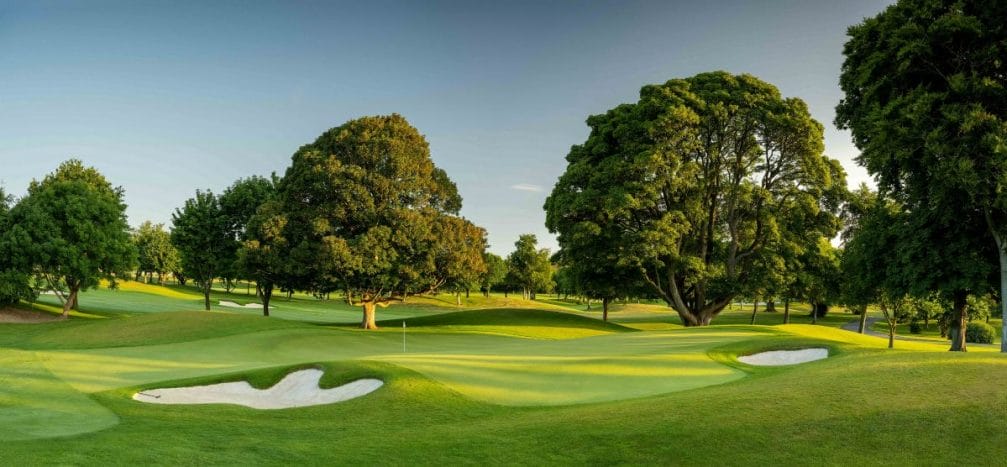 Teams of three amateurs cost €750, including golf and lunch/dinner.
To apply to take part in the tournament, please email golf.reservations@druidsglenresort.com or call or call 01-2870812. For more information, visit www.druidsglenresort.com