by Bernie McGuire, Dubai
While there are three Irishman in the mix to be travelling to Rome later this year, there's a fourth who is setting himself the goal to be walking the course at the 2027 Ryder Cup venue at Adare Manor and that's Tour referee and Belfast-born Michael Hoey.
Hoey, who turns 44 next month, won five times in his European Tour career including capturing the 2011 Alfred Dunhill Links Championship by denying fellow Ulsterman Rory McIlroy.
Hoey's victory at the Home of Golf was more significant as McIlroy was the reigning US Open champion, the first of four majors for McIlroy.
From 1998 to 2021, Hoey competed in 308 DP World Tour events and also won the 2009 Portugal Open, the May 2011 hosting of the Madeira Islands Open, 2012 Hassan II Trophy and the following year's Russian Open.
He enjoyed 13 other top-10s and earned close to €4m in prize-money.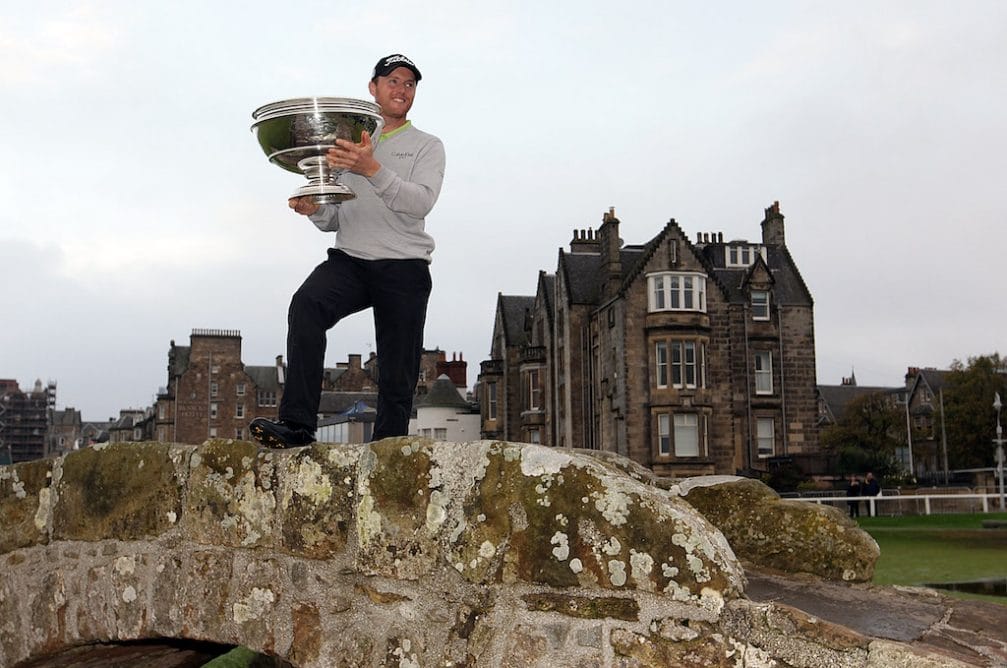 When he did step down following the 2021 Challenge Tour Rolex Grand Final, he was not lost to golf and instead undertook all that was required to become a European Tour referee.
And what a delight to catch-up with Hoey, who this journalist had approached so often in his golfing career, while working at both the recent Hero Cup and last week's Abu Dhabi HSBC Championship.
"Officiating at the Hero Cup was a good experience as it was the first time I was working as a match-play event and hopefully it may lead to me working at a Ryder Cup", he said.
"Looking back at the start of the week I was a bit nervous as it was my first event this year but, I guess, that means I must have been enjoying it as I wanted to ensure everything was right.
"I also got to watch some good golf while, from my role, it all went well and there were no issues.
"It was a really nice week and a good experience ahead of what was a busier week, last week at Abu Dhabi, where they were really long days in arriving at the course early and not leaving until all the players had finished".
Hoey made his debut last year as part of the team of European Tour referees, officiating at 21 tournaments.
"Last year was my rookie season and I enjoyed it so much but then I know it's going to take a few more years before I feel I become a good referee", he said.
"What has helped me so much is that I am a member of a good team, a good team of people.
"Of course, you have to think so much more than compared to when I was competing as to what may happen out on the golf course".
Hoey was asked if he felt it can help his new role in knowing many of the players who he may have competed alongside.
"Every year I was out competing there were always younger players coming onto the Tour and it's the same in my new role, there's older players and also younger players coming and going," he said.
"The 19 and 20-year old players who are now joining don't know me or that I was a former player but then there are a few of the older guys who know me, so there is a bit of respect in that regard.
"When I was playing, I felt as though I had more respect for those referees who also used to be competing on Tour, as you understand the mindset required in the role and the pressures of the job.
"So, having the experience of competing out here can only help me going forward."
Hoey was also asked, if his first season as a Tour referee, had there been any 'delicate' decisions he's faced.
"Nothing really serious but there was a situation in the Hero Cup where you have concessions in match-play and a match I was the referee in when Continental Europe were 1up and where GB&I conceded an eagle putt to Thomas Detry.
"So, it meant they won 2up and not 1up. It's little things like that you have to get right.  There is also a lot of 50/50 calls when you have to make a decision.  It's not always easy but I love still being in golf.
"This new role for me is a challenge and while I am getting older, it's good to push yourself as I am learning something new in my career, as I am enjoying this new role.
"I've always liked learning and there is also being out here in the UAE in January where the sun's shining.  It's been seven years since I was last in Abu Dhabi and that was competing in the HSBC event".
Great catching-up with you Michael and good luck in this new career challenge.