Rory McIlroy finally got himself into the red on the famed Black Course at Bethpage Park after a third round 69 at the PGA Championship on New York's Long Island.
McIlroy was in the clubhouse nearly 90-minutes before tearaway leader Brooks Koepka had made his way to the first tee on day three of the PGA Championship and leading by seven shots at 12-under par
McIlroy's 69 was his lowest score of the three rounds in the year's second Major that got him back to two-over in total.
Unlike the horror commencement to this second round, McIlroy got off to a positive start with three straight pars before the highlight of his 42nd Major Championship when he found the green in two at the par-5 fourth hole and drained the 32-foot eagle '3' putt.
Mcllroy then birdied the par-3 eighth hole landing a sensational tee shot to just 21-inches to eventually make the turn at three-under and back to one-over the tournament.
However, the inward half jumped-up to again bite the World No. 4 when he bogeyed the par-4 10th from the fairway and the same hole where McIlroy a day earlier had started with a horror double-bogey.
McIlroy then completed his closing eight holes sandwiching a three-putt bogey at the par-3 14th among seven closing pars.
He headed to the clubhouse having then picked-up 14 places to be tied in 41st place at two-over par and still a distant 13 shots from Koepka.
"Yeah, it definitely could have been better. It's the best I hit it all week for sure," he said.  "I sort of got it going on the front nine, and a couple of loose shots on the back nine, and obviously the back nine is tougher than the front. But yeah, I mean, I played well.
"I didn't convert as many chances as I would have liked but it was an improvement over the last couple days.
"There is definitely a score out there .  I hit the ball as good as I've hit it in a while and given myself plenty of chances. If I had just made a couple of putts, I could have definitely shot 65,66 easily out there today. Yeah, there is a score in me.
And before heading off to the clubhouse McIlroy was asked his thoughts on Koepka's record-setting two rounds.
"It's awesome. It's so good. It's great to watch. I watched most of it yesterday afternoon," said McIlroy.
"He's definitely, in these events, playing on a different level than most anyone else. Great to watch. You know, it will be fun this afternoon to see if he goes out there and just keeps his foot down and extends that lead."
And there was one last teaser with McIlroy asked if he could swap places with Koepka. "No, because I feel that would be very entitled. I sort of — I haven't played well enough to be out there, and that's the way it is.
Also, at two-over was Shane Lowry who jumped close to 30 spots up the board on the back of his round of 68. Lowry had posted a horror 75 on day one but bravely dug deep to get himself into the weekend rounds thanks to his second day 69 and now he's continued to get better with every round.
The reigning Abu Dhabi HSBC champion's third round was a mix of three birdies and just the lone dropped shot." "I played good. I mean, I played lovely yesterday, as well," said Lowry.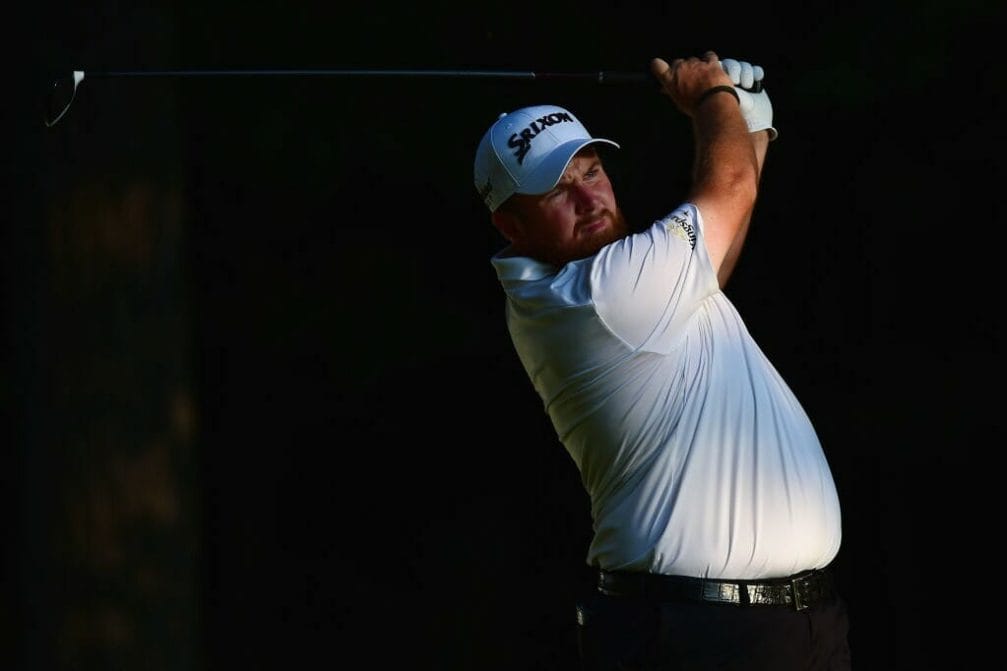 "It's just playing golf on the cut mark is quite difficult sometimes. I was able to go out and play a bit more freer, a bit freer today and kind of let it go a little bit.
"I had driven it well the last couple of days and I feel like, you know, I missed a couple of chances coming in, as well. But look, anything under par around here is good."
This week is Lowry's 25th Major Championship along with his eighth PGA Championship and having secured a best finish of T12th a year ago at Bellerive.
And the 32-year old admits it continues to a learning experience competing at the game's highest level. "I don't know what happened the first day. Like I felt good going into it. I think maybe might be an element of playing the golf course a little bit too much respect," he said.
"You know, because I didn't — I hit it okay off the tee the first day. Like I hit nine fairways and I hit two into the bunker, so that's 11 good lies I had. I only had three balls in the rough and that's okay around here. I just didn't score well the first day and the last couple of days have just been nice.
"I feel like I've played really solid and I said yesterday evening, when I did finally make the cut, that I want to go out and maybe try to get back to par or under par for the week.
"I did a good job of getting closer to that this morning, so I'll go out and try and shoot another 68 or 67 tomorrow and see where that leaves me.
"It's the same old golf clichés, hit the shot off the first hole, hope you hit the fairway and go from there because you can't get ahead of yourself around here. Even I'm 2-under with a few to play today, you're still grinding there.
"There's no guarantee you're going to shoot under par. So, you just have to go out and just take it one shot at a time and try and hit some good shots and hole a few putts and hope for the best."
Graeme McDowell slumped to be outside the top-50 bogeying three of his closing four holes in a round of a three-over par 73 to drop back to five-over with a round to play in his first Major of the year.