Titleist has been the most played iron on the PGA Tour for 16 of the last 17 years, including each of the last seven seasons. Not only is Titleist on track to extend its favoured status on the PGA Tour, the T100 continues to be the most played iron model by the world's best since its tour introduction at the 2019 U.S. Open.
The new T-Series iron family features new materials, processes and refinements that power exacting precision, performance and unmatched feel. The new T-Series irons consist of four models – T100, T100•S, T200 and T300 – which will be available for fittings starting today and in Titleist authorised retailers in Ireland beginning August 26.
Titleist T100 – THE MODERN TOUR IRON
For the better player who is looking for Precision Control and Unrivaled Feel. The refinements found in the new T100 model are the product of continuous feedback from some of the best iron players in the game. A 'player's iron,' the new T100 offers more precise flighting and control, fully forged feel, a more versatile sole design, and plays like the commanding and consistent field favourite it is on tour. The T100 irons are designed with a new tour-preferred brushed chrome finish.
New Tour-Designed Sole: By working with select tour professionals and in collaboration with the Vokey Design wedge team, Titleist engineers developed a new variable bounce design – less bounce in the heel and more bounce in the toe – that provides better turf interaction and improved feel. The design has been overwhelmingly validated by some of the world's best ball strikers.
Better Tungsten for Better Balance: Utilising a denser version of tungsten (D18) weights in the heel and toe of the three to seven irons for greater mass efficiency, and a brazing process used in aerospace construction, Titleist engineers were able to eliminate weld points and be even more precise with CG placement and produce high MOI in a 'player's iron.'
Refined for Greater Consistency: The new T100 face features a continuous cradle construction that creates a seamless striking surface and more uniform leading edge. A proven, fully forged, dual cavity supports the face construction. The three to seven-iron faces were redesigned to impart slightly more spin for improved shot-shaping and increased control. The eight-PW are forged with one-piece 1025 carbon steel.
T100•S | THE FASTER TOUR IRON
For the player who wants the exact look and feel of a tour iron, but wants to hit it farther. The T100•S now boasts an even closer connection to everything the world's best players prefer in the T100, only more. Featuring a fully forged feel, tour-shaping, a more versatile sole design, and precise flighting, the new T100•S is engineered with two degrees stronger lofts and a new Muscle Channel that produces enhanced ball speed and launch while preserving precise touch, control and stopping power. It is the faster tour iron.
Titleist T200
For the player who wants distance help, without sacrificing looks, forged feel, trajectory or stopping power. The T200 iron evolution represents the biggest shift within the T-Series family. With 10 different patents utilised in the new T200, it is Titleist's most advanced iron ever. Titleist Golf Club Research and Development took all the best of the previous generation T200, then streamlined the Max Impact technology, utilised denser tungsten weighting, and updated the shape with reduced offset, a thinner topline and shorter blade profile. The result is a sleek look with stunning distance. Every element of the multi-material construction is engineered to create maximum speed with tour-validated feel and distance control.
T300 | THE ULTIMATE GAME IMPROVEMENT IRON
For the player who wants high launch, long distance, and forgiveness they can count on. The player's game improvement iron, the new T300 continues to be powered by updated Max Impact technology that maximises speed across a new variable face thickness (VFT) design. The extremely forgiving mid-sized, fast, cavity-back design includes a 40 percent increase in tungsten that improves CG placement for optimal launch, spin and high MOI. The size and shape of the T300 is designed to provide confidence, while a new chrome plated finish provides a premium look.
U•505 UTILITY AND T200 LONG IRONS
As well as the above new T Series lineup, Titleist have also introduced seven new opportunities for golfers who are looking to increase launch and spin from their utility and long irons, including four options in the new U•505 model and three irons from the new T200 family.
U•505
Improving upon the foundation of the previous generation U•510 and U•500, the new U•505 is a wide-soled, high-launching utility club. Designed for the player who is looking to increase launch and speed from their long irons with a faster face, the U•505 features evolved Max Impact 2.0 technology and new denser D18 tungsten weights, delivering improved sound and feel with outstanding versatility. The player's shape provides confidence at address.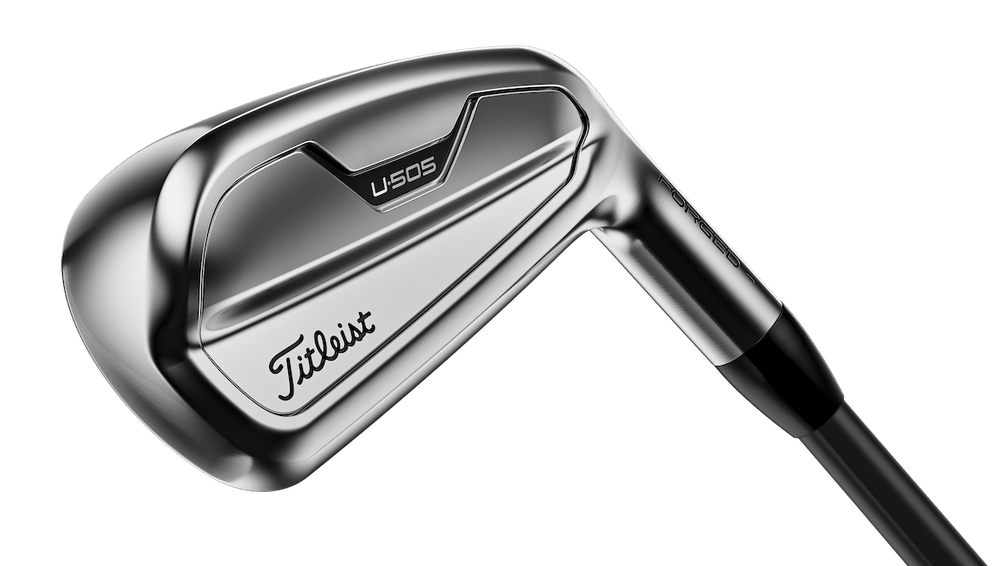 T200 Long Irons
The new T200 long irons are designed for the better player who is looking for long irons to increase launch and speed at the top of their bag. Tour players currently carrying T200 long irons include Jordan Spieth (2-iron), Justin Thomas (2-iron), Bernd Wiesberger (2-iron) and Charley Hoffman (2-iron), among several others. The 2, 3 and 4 T200 long irons, with lofts of 17*, 20* and 22*, respectively, are the choice of those players who want maximum speed with their longest irons, but prefer compact player's irons for looks versus a utility iron.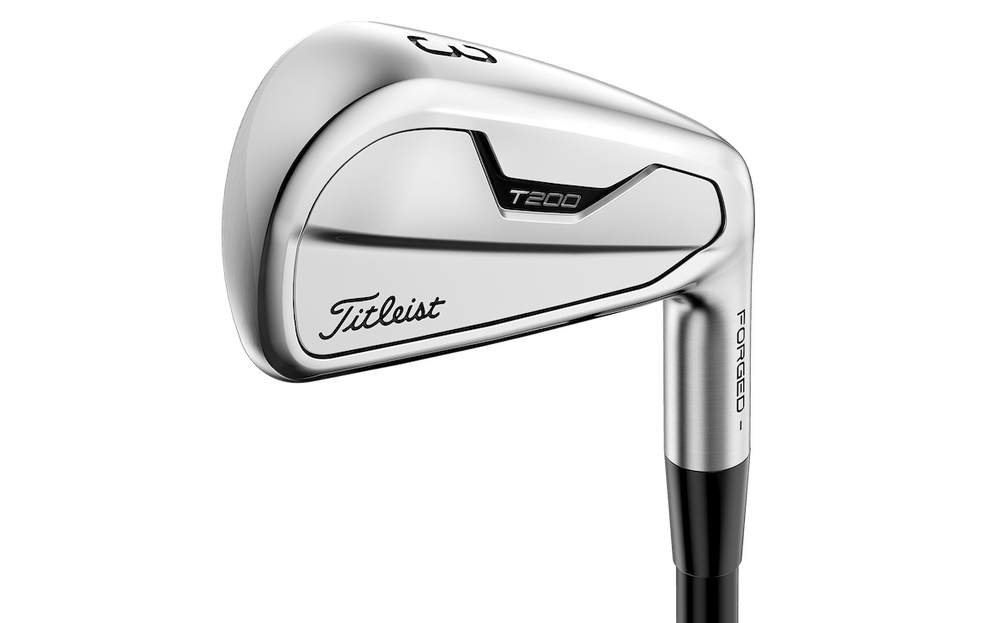 All the above are available for custom fit and pre-order now and at retail from August 26th 2021. T100, T100s, T200 have an RRP of €195 per iron in steel or €210 in Graphite. T300 has an RRP of €152 steel or €167 graphite. The U505 and T200 long irons has an RRP of €285 and come as stock with a stock HZRDUS Smoke Black RDX HYB (80, 90g) with premium Graphite Design Tour AD-DI Hybrid Shaft (85g) also available on upgraded custom orders. Visit www.titleist.ie for more.