Continental has today officially launched its brand new BAL.ON Smart Kit, a smart training aid for golf and has the potential to sustainably change the way golfers work on their swing and game.
The BAL.ON Smart Kit, the first affordable and fully mobile high-class solution in the category of pressure measurement systems is giving a wide array of players and coaches access to crucial data on golf biomechanics. Precise pressure data, captured with smart insoles featuring nine force sensing resistors each, gets married with hi-res video material within the BAL.ON smartphone app. Completely wireless and synchronised to the millisecond.
"The best players in the world have been working with such systems for a long time, together with their athletic and swing coaches," says Jens Mundhenke, PGA Professional and sports scientist at BAL.ON. "The individual pressure pattern provides significant information on how efficiently and effectively a golfer moves. There are clear correlations between certain pressure patterns and club delivery. Having a holistic approach to golf training, this dimension must not be neglected. With BAL.ON, players and coaches finally have unrestricted access to this key technology."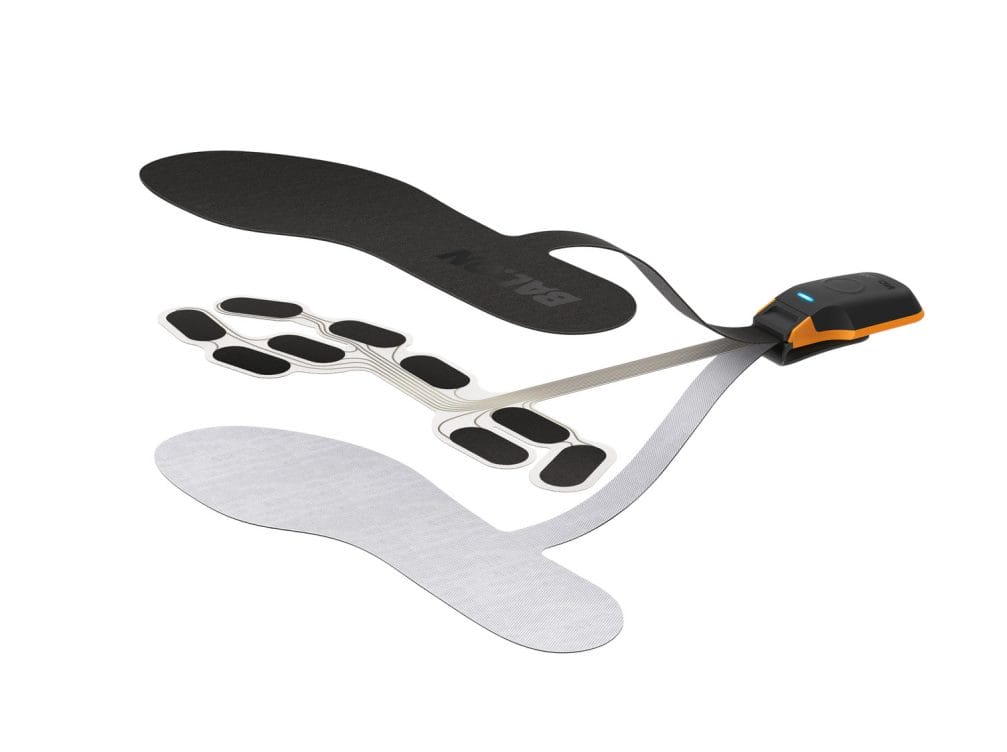 "The biggest challenge in developing the BAL.ON product was to simplify swing training for golfers by adding the dimension of pressure," sums up Christoph Niederbröker, Product Manager BAL.ON. "The golf swing is a highly complex movement and controlling certain movements in a three-dimensional plane is challenging for almost everyone. Often the physical awareness differs drastically from the actual movement. Through intuitive visualisations, instant feedback and simple drills, we want to make it as easy as possible for all our users, from tour players to weekend warriors, to max out their potential."
When launching in August, BAL.ON users receive feedback on every swing they record with the app via seven metrics. These metrics are based on data from thousands of shots, including many from DP World Tour, national squad, and German Bundesliga players. The "basic" metrics assess pressure distribution at address, during backswing and at impact, while the "advanced" metrics give feedback on rhythm, maximum pressure, its timing, and a players' transition from backswing to downswing. A heatmap visual along with sensor line graphs provide even more detailed insights into a players' movement.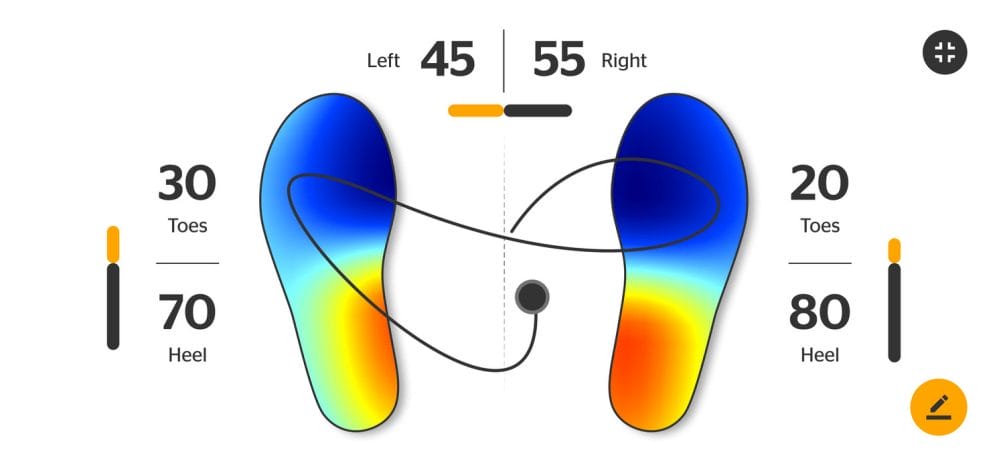 Going even one step further, BAL.ON users are given access to specific drills based on their individual patterns by the app's very own AI coach. These drills are meant to be performed either directly on the practice grounds or at home in front of the mirror. BAL.ON was designed to help players and coaches work on all areas of the golf game, from a stock full swing to greenside bunker shots or those testing four-footers. Users can choose between a swing recording and reviewing mode and a 'live' mode for real-time, in-motion feedback.
The BAL.ON Smart Kit consists of a pair of 2mm thin, pressure-sensitive insoles to be placed underneath or on top of a golfer's original shoe insole, Smart Pods, and a smartphone app, all packaged in a slick training case. The Smart Kit will be available in four different sizes, from S (EU 36 – 38 / UK 3 – 5.5) to XL (EU 45 – 47 / UK 10 – 12) at an RRP of €549 / £549 at retail from today 15th August.
Customers within the EU will also be able to order their BAL.ON Smart Kit online at www.bal-on.golf
View this post on Instagram