Peter O'Keeffe (Douglas) is hoping to add another Irish Amateur Championship to his collection while Jessica Ross (Clandeboye) looks set to become the inaugural Irish Women's Mid-Amateur Champion at Blainroe.
O'Keeffe, who was Irish Men's Mid-Amateur Champion in 2019, didn't begin his tournament how he would have liked and found himself 4-over after just 2 holes. However, the Irish International recovered to an opening 72 and continued to improve today, posting a 3-under 69.
"The two rounds were very similar to be honest, apart from the start yesterday. So, to now be 3-under for the tournament is a good place to be.
"I'm usually in swing-change mode at this time of year so wanting to test what I am doing technically, in a competitive environment, is why I wanted to play. But in saying that it's an Irish title, I missed out on a couple of Irish teams this year and had a bit of a 'nearly' season, so it would be nice to get this win."
In the Women's Mid Am, Jessica Ross who held the overnight lead after an opening 1-under, added a round of 75 today in much tougher conditions and will have a significant lead heading into the final day.
"It was much windier today, not as many birdie opportunities and you sort of had to stay patient. It was more about playing par golf and taking the birdies when they came. I felt like my short game was still solid today, but some of those birdie putts yesterday were for par today."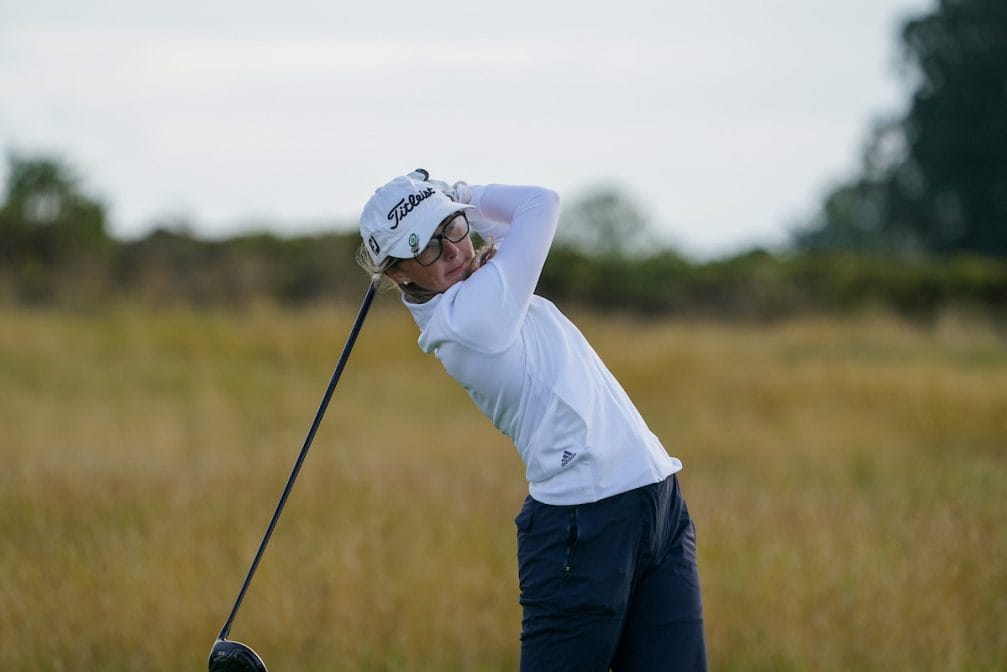 As host to the event, the course at Blainroe has received much praise, including from O'Keeffe.
"I caddied for a friend here years ago, I remembered it was really scenic," he said. "But I'm really impressed with the course set-up. It's not easy to get a course this time of year in the condition that Blainroe is in so that's impressive."
Ross's nearest competitors in the final round are Skerries' Maria Dunne and Gillian O'Leary (The Island) while O'Keeffe will have Simon Miskelly (Knock) and AIG Irish Men's Amateur Close Champion Quentin Carew in his rear-view mirror as he gets underway in the final group.