The clubhouse at Dunmurry Springs Golf Club in Co Kildare is back on the market, being advertised as the ideal rental property for a business HQ.
The popular track closed its gates with immediate effect back in November. Opened in late 2005 for members before its official launch in May 2006, the Mel Flanagan designed course sat proudly in Kildare until a statement, sent to its members by owner, Simon Holohan, signalled the end of the road for the much-loved golf venue.
"Despite our best efforts, consistent and tireless work to maintain and sustain Dunmurry Springs, the last 12-24 months have been particularly difficult and we have now been given no option but to close. Unfortunately our loan and credit facilities were sold last week by AIB to one of the vulture funds. Without a banking facility we are unable to continue to employ staff and maintain the course," wrote Holohan, adding;
"At this stage the future of the course is unknown however it is likely to be sold in 2020 and may re-open under new management, for the moment it will remain playable for a few days but not maintained."
However, today it looks like the future of the land at Dunmurry will lie away from golf. Being advertised as 'Dunmurry Hill', its 5,000 square feet property has a rental asking price €2,000 per month.
It's said to be "a superb standalone office facility of exceptional quality, new to the rental market."
"Ideal for a business looking to relocate from the city to a green country location. This modern building space is a repurposed golf clubhouse, set amid acres of grassland, trees, lakes and lots of wildlife and bird life.
"The building is serviced with high speed broadband, telephone lines, 3 phase electricity and has a BER2 energy rating. A beautiful setting for a corporate headquarters with its views and elegant setting."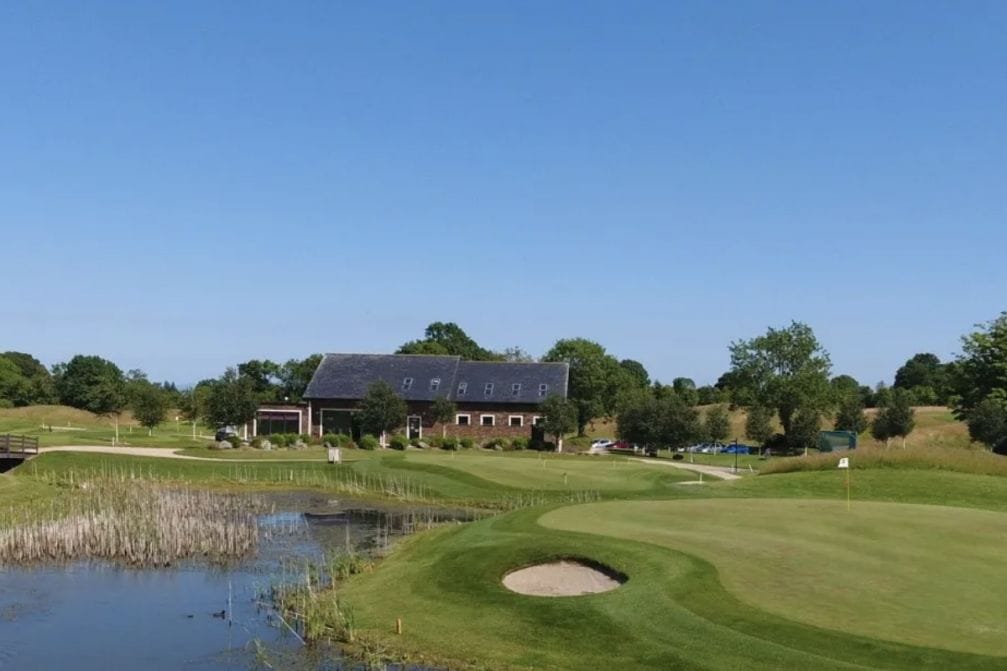 It is believed that the vulture fund that purchased the loan last year was only for the course and not the clubhouse facilities which was held by the current owners.
Whatever chance Dunmurry had of reopening as a golf facility prior to Covid-19 was surely dashed by the global pandemic that has brought further course closures with it in recent weeks.
Just this month, Waterrock Golf Club in Cork notified both its men's and ladies' clubs that it would not reopen after the current restrictions are lifted. Waterrock became the fourth course to close in recent weeks after Kerry's Castleisland and Killorglin, and Offaly's Castle Barna, and the severity of the current crisis means more clubs will likely follow.
"I think financially for a lot of clubs – every club is down in income –but even the clubs with pretty full memberships are going to suffer," said John McCormack, President of the Irish Golf & Club Managers Association.
"They have no competition income, no bar income, no food income, no green fee income and that's a big hit for any club."
When Dunmurry Springs was first opened in 2005, the track was awarded the accolade of one of the top-10 new courses in Europe by the US magazine 'The Golfer'.
You only have to look at the subscriptions initially being sought to join the club as an indication of just how highly regarded this place was. In 2006, the target was 400 members on a shareholding basis at around €12,500 per member. The Celtic Tiger was purring back then and initial trading was positive, but we all know what happened next.
The Recession has had an everlasting impact on the golfing landscape of Ireland and although bright new dawns for venues like The Golf Course at Adare Manor provide a pretty picture, there's plenty of hurt still being felt further afield in the industry.