The 2020 campaign was far from easy for obvious reasons but we were delighted to be able to run a number of Irish Golfer events and it was great to see so many participants during the year.
Due to lockdown, we were unable to run the Grand Final in 2020 and it is now being scheduled for March 2021. We will confirm dates to all the qualifiers once this is set. For now you can view the completed Nature Valley Order of Merit table below and also the full list of qualifiers for the Grand Final.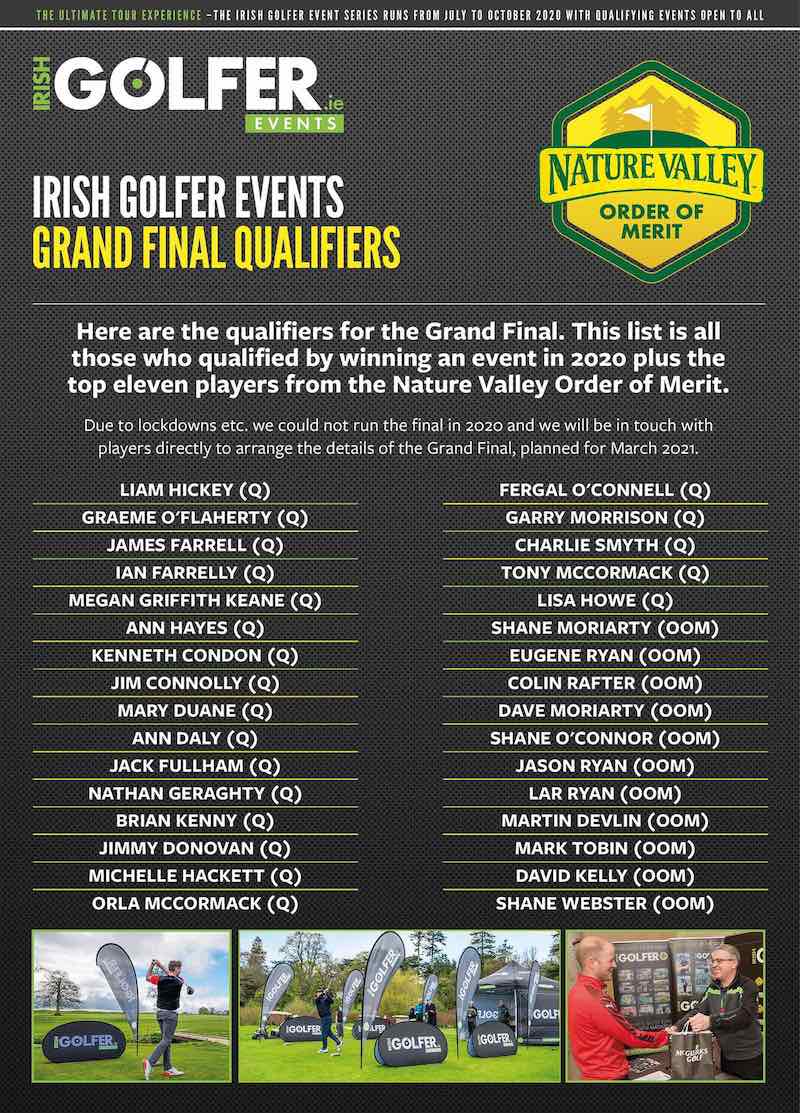 The 2021 schedule will be out in due course so check back regularly on IrishGolfer.ie to see the full list.