Golfers looking for excellent value in Portugal right now might want to consider the lovely beachfront accommodation & excellent golf options on offer in Alvor.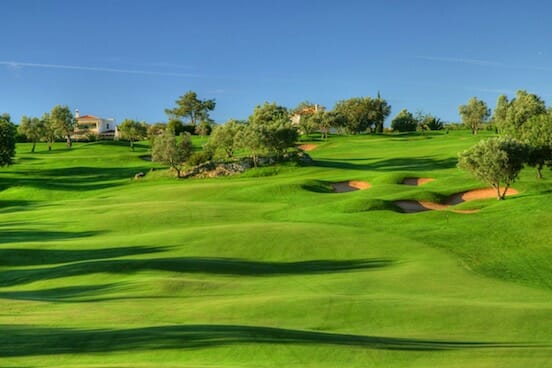 Pestana Gramacho

Alvor is a former fishing village located in the Algarve, it offers a traditional charm along with modern resort amenities and after arriving into Faro Airport it takes about 30-35 minutes to get there. Alvor provides golfers with great beach view accommodation on the sunny Algarve coastline along with fantastic value on top quality golfing venues close by…..What's not to like!

Where to stay
There are plenty of quality accommodation options which are well suited for golfing groups. One of which is The Pestana Hotel chain who have several outstanding hotels in in the area, most of which are located right along main beach, the Praia de Alvor which is a splendid long, sandy beach flanked by dunes.

One of the most popular places to stay among golfers is the Pestana Dom Joao Hotel, which has 247 rooms and offers a morning breakfast spread which has to be seen to be believed and the hotel is a favourite among golfing groups.

There is also newly the refurbished Alvor Atlántico apartments, a stone's throw away from the Dom Joao hotel, offering fine spacious self-catering apartments with an option for breakfast in the Dom Joao.

The Pestana South Beach Hotel is another great option close by. It is a more modern hotel but also right along the beach (only 97 steps from the beach in fact) and is vibrant boutique style property. Guests can expect to pay a little extra for the location and facilities but can be sure to have pure relaxing visit.

Other ideal accommodation for your golf trip is the Alvor Praia Hotel, the Luna Alvor Bay Hotel & the Pestana Delfim Hotel.

Alvor town offers many bars & restaurants to host all types of golfing groups and holiday goers and the town is within short walking distance while Praia da Rocha is also only a short distance away by taxi for those looking for a more late-night nightlife.

Where to play?
The Pestana group own five top quality golf courses on the Algarve, which in turn provide great package deals with all their hotels. Staying at a Pestana owned accommodation in Alvor allows guests to have the choice of golf courses each day along with great reductions on green fees.

The Pestana golf courses are Alto, Gramacho, Pinta, Silves & Vila Sol. (Vila Sol is located a little further away than the others).

With transfers picking up golfing groups from reception and dropping at the clubhouse, golfers can relax en-route to their game and journey times to the Pestana golf courses range between 15-30mins.

The Pestana courses are suited for golf groups looking to fit as much golf in as possible but also with a bit of a competitive edge. However, groups who are looking for a more relaxed game of golf along with their holiday by the beach are also well catered for.

They also offer some on site apartments & villas for golfers looking to stay at the resort, ideal for groups that want a play a lot of golf & also rent a car.

So, not only will golfers have five top level Pestana golf courses to choose from while staying in Alvor, there are plenty more options available, including the mighty 27-hole Onyria Palmares golf course in Lagos which is not too far away, or the 5* Penina Golf Resort in Portimao which can be easily reached. and let's not forget the 36 holes at Morgado & Alamos Golf Complex – again within a short transfer distance.

If you're looking to get away, www.Golfbreaks.ie provide excellent value on golf break packages to the Algarve and you can contact the team to discuss a golf break for your golf group and see what packages they can provide. Call: 01 697 5734 / email info@golfbreaks.ie



Stay ahead of the game. Subscribe to our newsletter to get the latest Irish Golfer news straight to your inbox!