Royal Dublin's Niall Kearney was looking at the positives after a frustrating finish to his opening round at Asian Tour Qualifying School Final Stage at Hua Tin in Thailand.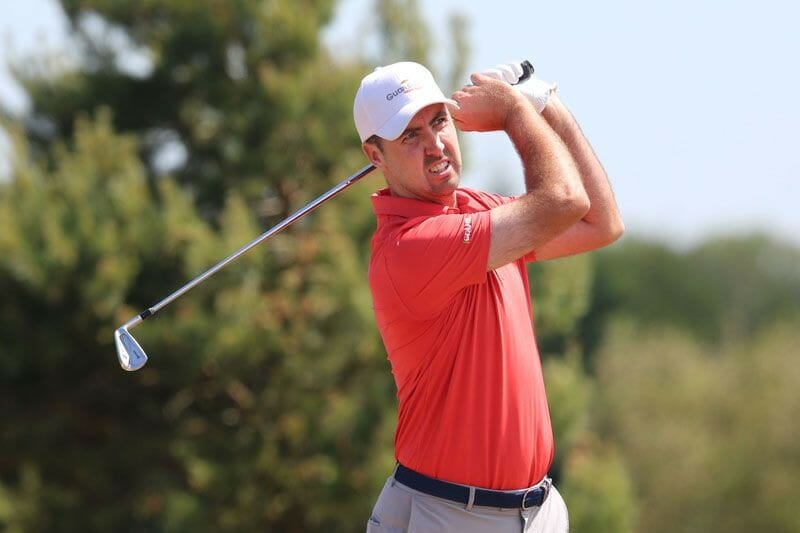 The Dubliner found himself cruising for home at minus-four on the day with two to play but found trouble on the par-3 8th to post a very disappointing treble-bogey.
Still, despite encountering some bunker trouble on his penultimate hole, Kearney's one-under-par 71 is far from disastrous with plenty of golf left to play at Lakeview Resort.
"I made a sluggish start to find myself two-over early on," reflected Kearney who finds himself in a share of 67th after day one.
"I fought back really well with six birdies to get to -4 with two to go but the 8th was obviously disappointing. I hit a six-iron into the green side trap and there was no sand in it. The ball flew across the green and into another bunker on the far side and then I was faced with the same situation of no sand.

"Look, it was hard to take. I was playing with Daniel Im and he had the same trouble and made double. But I'm playing good and I just need to stay patient and no let that stuff annoy me."
Having started on the easier A/B course, Kearney is now hoping to put the mishap behind him acknowledging that there's plenty of golf still to be played.
"I'm feeling good and I realise it's a marathon this week," added Kearney. "I'm back on the tougher C/D course tomorrow so looking forward to the challenge of that."

The field will be cut to the leading 70 players and ties after 72 holes who will then play the final round. At the conclusion of 90 holes, the leading 35 players (+ ties) will be ranked accordingly for the 2019 season.

Full scores HERE

Stay ahead of the game. Subscribe to our newsletter to get the latest Irish Golfer news straight to your inbox!