Shane Lowry faired best of the three Irish players that made the cut with a closing day 70 for a two-under par total and a share of 16th at the French Open in Paris.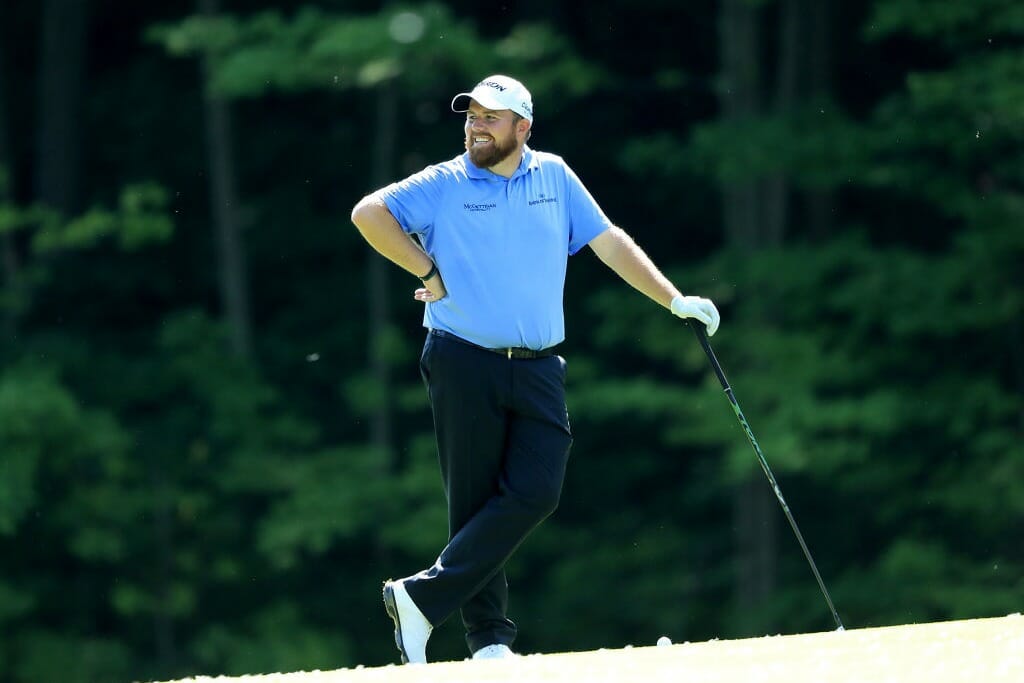 The Clara man grabbed five birdies, including birdies at the sixth, ninth and 13th holes for a second day running mixed with two bogeys and a second hole double in a mixed bag 70.

Lowry now heads to Ballyliffin this week as one of only a handful of players to have played the Pat Ruddy-designed course before.

"Ballyliffin is a brilliant venue for the Dubai Duty Free Irish Open," Lowry said.

"I've got so many fond memories of playing Interprovincial Championships there so it will be great to go back there. It's one of those weeks on Tour that you have to adapt to. For most of the Irish lads, you need to treat it like a massive event because you have so much on, so you actually need to prepare differently to most other weeks."

"Stuff like doing a lot more media, seeing a lot more friends and family, trying to give as much time to the fans are fantastic problems to have, but you to need to remember to get ready for the tournament! But I don't think any of us would have it any other way – it's one of the special weeks on Tour for everyone associated with Irish golf."

Paul Dunne was a shot further back from Lowry as the Greystones' man signed for a closing 71 for a share of 21st place and like Lowry is relishing playing in front of home crowds this week.

"The Dubai Duty Free Irish Open is the tournament we look forward to the most," said Dunne. "To win it would be right up there with the four Majors for me personally."

"I think Ballyliffin will be a great test of a venue this year. It's always good to play in front of the home crowd and the support is always incredible. They always keep you in it and they provide a nice buzz."

"It's going to be another great week and hopefully the weather holds up nicely. If I can give myself chances over the next few years to win it I would be delighted. Hopefully this year gives me one of those chances, but we'll see. I do feel my game is close"

Graeme McDowell's French Open love affair never recovered after walking off Friday's round with a last hole '8' and shooting weekend scores of 70 and 72 to finish with a three-over par total well back in a tie for 37th.

Ballyliffin patrons beware!
Defending champion Jon Rahm heads to Ballyliffin in feisty form after losing his cool on the last day of the French Open.

Rahm was tied for the lead standing on the 12th hole of the Le National course while a photographer snapped the Spaniard on his back-swing. The World No. 5 slammed his club into bag and loudly berated the snapper.

Rahm was still fuming when he failed to extract his second shot from the rough, managing to move his ball a few yards before slamming his iron into the ground, and looking at the shaft of the club to see if he'd bent it.

Then on the third he could be heard saying: "I think I'll aim this to the front edge where Sergio's (Garcia) ball is," but instead Rahm's ball shot off to the right well to be back of the green and in more rough.

"What's going on?" he shouted. "I am aiming left and the ball goes right."

Rahm stormed off with a triple-bogey '7' on route to a 72 for a share of fifth and in the end a shot adrift of Aex Noren who became the first Swedish-born winner of the French Open carding birdies on two of his closing three holes in a score of 67 to win by a shot on seven-under par.

Scotland's Russell Knox (65), Amerian Julian Suri (69) along with England's Chris Wood (73) shared second place, with Knox and Suri securing places into the July 19th commencing Open at Carnoustie.

Sweden's Marcus Kinhult, who led going into the last day only to shoot a 76 and finish fifth, secured the third spot into The Open.

Alex Noren Final Round Highlights









Stay ahead of the game. Subscribe to our newsletter to get the latest Irish Golfer news straight to your inbox!