When Rory McIlroy was seen sharing the fairways of the Dell Technologies Pro-Am in the company of PGA Tour Commissioner, Jay Monahan, we now have an insight into what they may have been chatting about.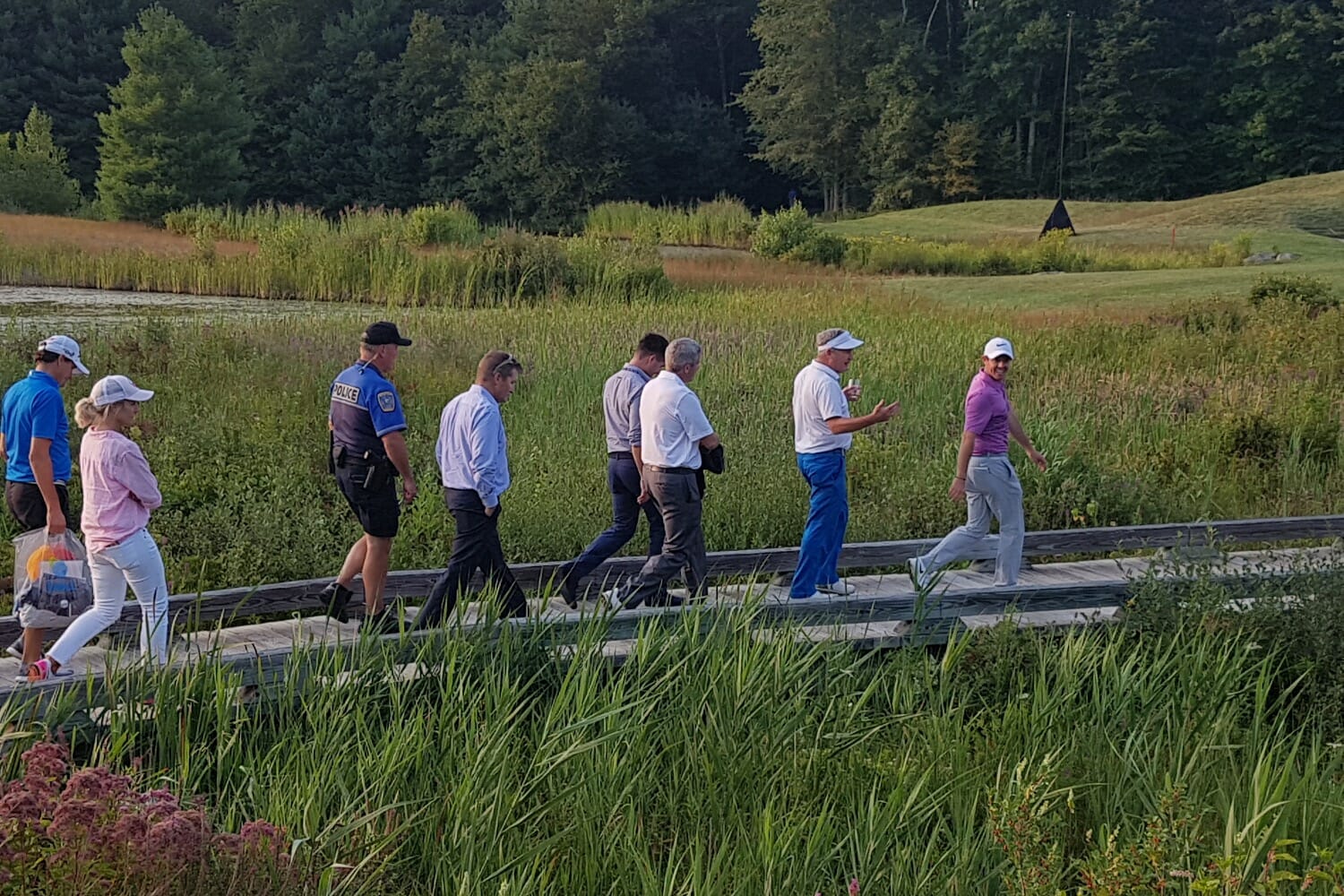 Image from TourMiss

Monahan's father was among McIroy's amateur partners that day on TPC Boston and Monahan's son was more than just an interested spectator.

For the most part of the 17 holes the Commissioner had time to complete, Monahan and McIlroy were in constant conversation.
"I had breakfast with Jay during the Players Championship earlier this year and also met his wife, so we have had some great dialogue with Jay for a long time now, including the Pro-Am at TPC Boston," said McIlroy.

"But not just this year since Jay has become Commissioner, but even before that as I had a great relationship with Tim Finchem when he was the Commissioner.

"Jay has helped us out a lot and he likes bouncing ideas off me. Actually, he has a great dialogue with all the players including suggestions for different ideas in the future and getting the players feedback.

"Jay does have a different style of management to his predecessor which you would expect but he gets along with everyone and he is great with the sponsors, and I know he just loved walking around with us in the Pro-Am.

"He is the real deal!"

It should be taken on some authority then when McIlroy, the PGA Tour's 'glamour golfer' in the Tiger Woods post era, believes "discussions have taken place" about the PGA Tour merging with the European Tour. For Rory, it comes as no surprise as he believes it is "counter-productive" for the Surrey-based Tour to compete as they currently do on the world stage.

"The World Tour … it's going to happen one day, and I think it has to," said McIlroy speaking to nolayingup.

"To have all these tours competing against each other, and having to change dates, it's counter-productive. I think everyone has to come together.

"The easy thing would be for the PGA Tour to buy the European Tour, and take it from there. They could still run the European events, and we'll have say 12 big events a year, outside the majors, a bit like they do in tennis.

"I don't see any other way. I know discussions have taken place, so maybe one day."


Stay ahead of the game. Subscribe to our newsletter to get the latest Irish Golfer news straight to your inbox!