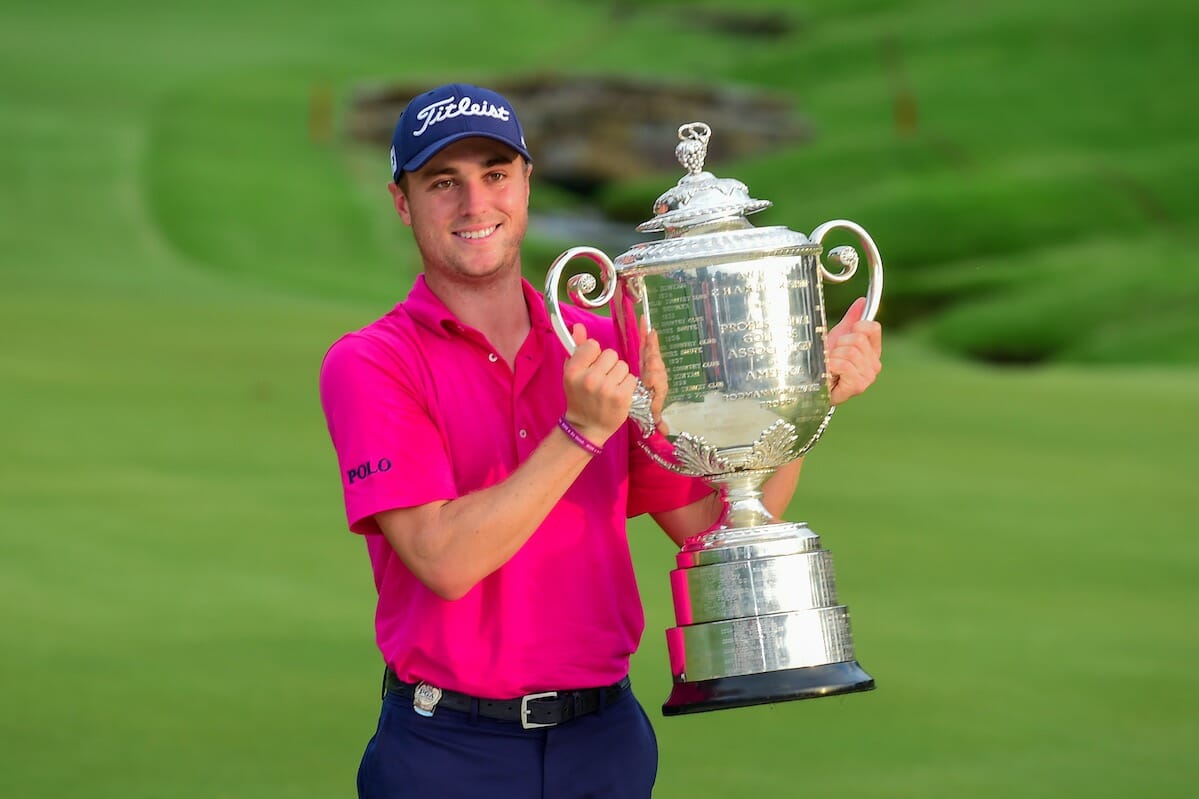 The post Tiger era has thrown up too many first time Major winners for my liking, and it's not all down to increased competition.


Image from Golffile

Another Tiger-less season, another crop of first time Major winners grabbing the headlines. What a time to be a professional golfer. More money on the table than ever before and not a rival in sight to compete for your share.

We have reached a golfing utopia. Everyone's mega rich, each player is rooting for the next because nobody has to win anymore, and at the rate we're going there won't be a player inside the top-100 in the world without a Major by 2030, well, unless Lee Westwood's still going.

Isn't it just dandy? So many distractions and so few nagging motivations have led players to strive harder to earn an invite to one of Jordan Spieth's yacht parties than to actually win a tournament. Rickie Fowler's come out and said that he'd rather beat Justin Thomas at beer-pong than golf. While jovial commentators keep harping on about the heart-warming camaraderie, friendship goals and beautiful sportsmanship on display because I guess, what else is there to talk about?

How 'bout the big elephant in the room? You know, Tiger's litter of fluffy kittens left behind to play amongst themselves. Forgive me if I'm alone here but the constant friendliness that dominates the golfing vernacular today has gone beyond nauseating. It's ruining golf!

No sport is complete without rivalry and since Tiger's demise not one has materialised in golf. Sure there's been fleeting glimpses of potential but nothing has stood the test of time. Rory McIlroy has been on an 18 month hiatus and I've given up predicting when he'll decide to come back to work. Jason Day has been tormented by off course troubles but even when in contention at the PGA Championship last week, the decision making and clinical execution that got him to number one last year was glaringly absent. While Jordan Spieth, albeit the exception as a repeat Major winner this year, hasn't exactly been the model of consistency since Woods' departure that suggests he can be the heir apparent.

It's irritating because I think the talent is there, but it's the hunger that Tiger showed to sit him atop the food chain for so long that we may never see again. Take Spieth's win at last month's British Open and the infamous drop on 13. I would've loved to see Woods in Kuchar's position as Jordan ambled around for twenty minutes manipulating the rules. Kuchar had an air of a tiger alright, one you'd expect to find sedated in a Thai petting zoo. He's a nice guy, but how many Majors has that got him? Granted Spieth's finish thereafter was pretty special, but a true rival would've applied pressure to that situation to their own advantage. It might be ruthless, but that's a hallmark of a winner.

Then there was last week and the turn of Justin Thomas to lift the Wannamaker Trophy. Not for the first time the only observer calling it as he saw it was Peter Alliss on the BBC. I was flicking between the voice of golf and the US commentary on GiveMeSport's broadcast and you'd swear I was watching two separate tournaments. The back nine on Sunday was a complete anti-climax. The weight of Japan was too much for Matsuyama to bear and Rickie, once more, flattered to deceive. Alliss was brutal in his analysis, but fair. The only man not thrown by the occasion was Thomas. All those in contention calamitously caved.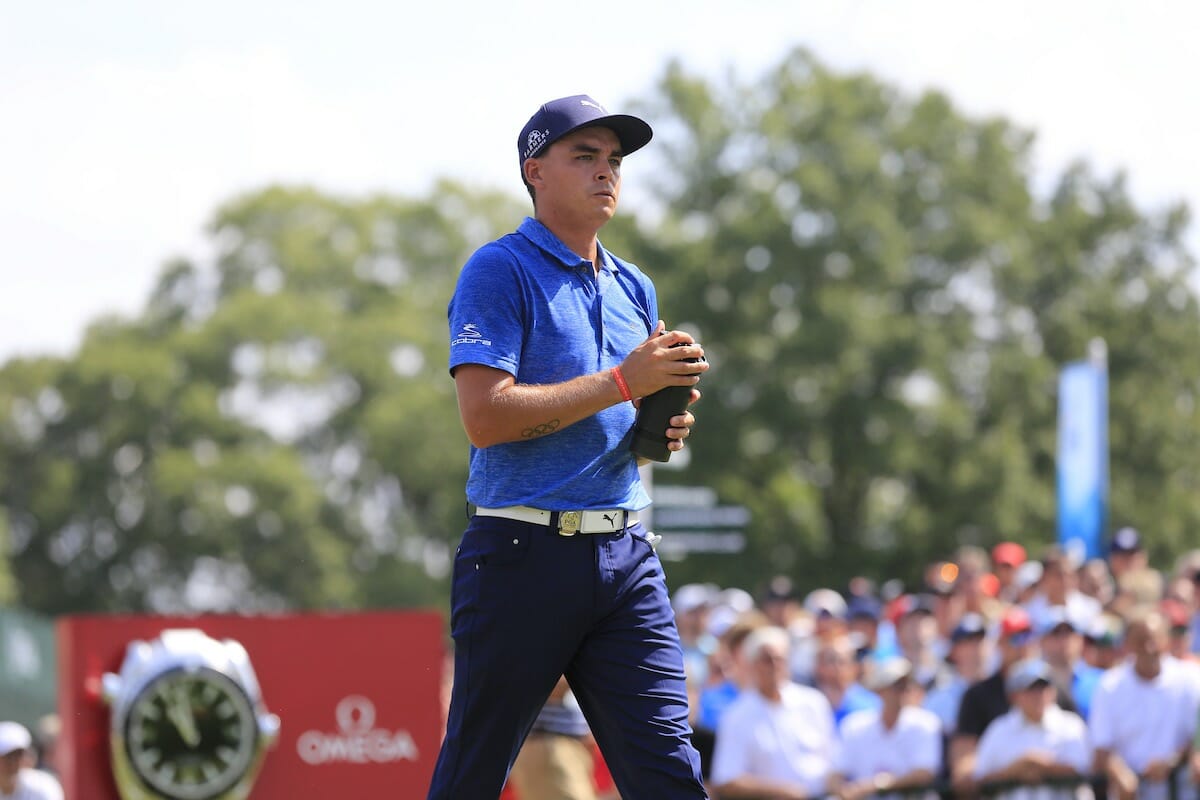 Image from Golffile

There's been a pattern with these first time Major winners of late and that is, they win one and choose to dine out on the glory. Brooks Koepka's played three tournaments since his US Open win in June, two of which were Majors. Ok, he played pretty well in all three, but the guy's 27 and a physical specimen at that. He doesn't need to come into a tournament particularly fresh. When you're in Major winning form you don't limit your schedule. You put the foot down and dominate, or at least that's what Tiger would've done.

Whatever happened to last year's Masters Champion Danny Willett? Hardly the name on everyone's lips to wear a green jacket, but wear one he did. Had a whale of a time for the rest of the year off the back of his most unlikely victory too. I'm not sure if it's the weight of expectation that's caused his back trouble but a best finish T39th at the Dell Matchplay is a pretty fair reflection of where his game is at in 2017. A lesson in not taking a win for granted perhaps?

Or maybe the prize pots on offer allow these players to do just that. Jimmy Walker's had one top-10 finish since he won last year's PGA Championship. It doesn't exactly read like a player using his Major winning experience to get to that next level, but then he's still earned more than one million dollars for the season, so clearly winning isn't everything.

The question is, will it ever be again?

Cast your mind back to McIlroy versus Reed in the Sunday singles at the Ryder Cup and tell me that wasn't the most thrilling golf you've seen in years. In my opinion it's going to take a Reed or a Jon Rahm, that type of character wholly disinterested in the affection of others, to reignite the level of competition and rivalry that golf is suddenly missing.

There's plenty of time for these young guns to forge friendships on the Champions Tour. Focus lads. Do you think Nicklaus, Palmer, Player and Watson were waiting behind for eachother on the 18th green with pom-poms at the ready in their heyday? Not a chance. They were too busy necking a bottle of scotch back at the ranch throwing darts through print outs of their rivals' faces.

I do worry though. There's so much consolation to be found in losing these days, I wonder if an obsession with winning has been lost forever? I guess only time will tell…