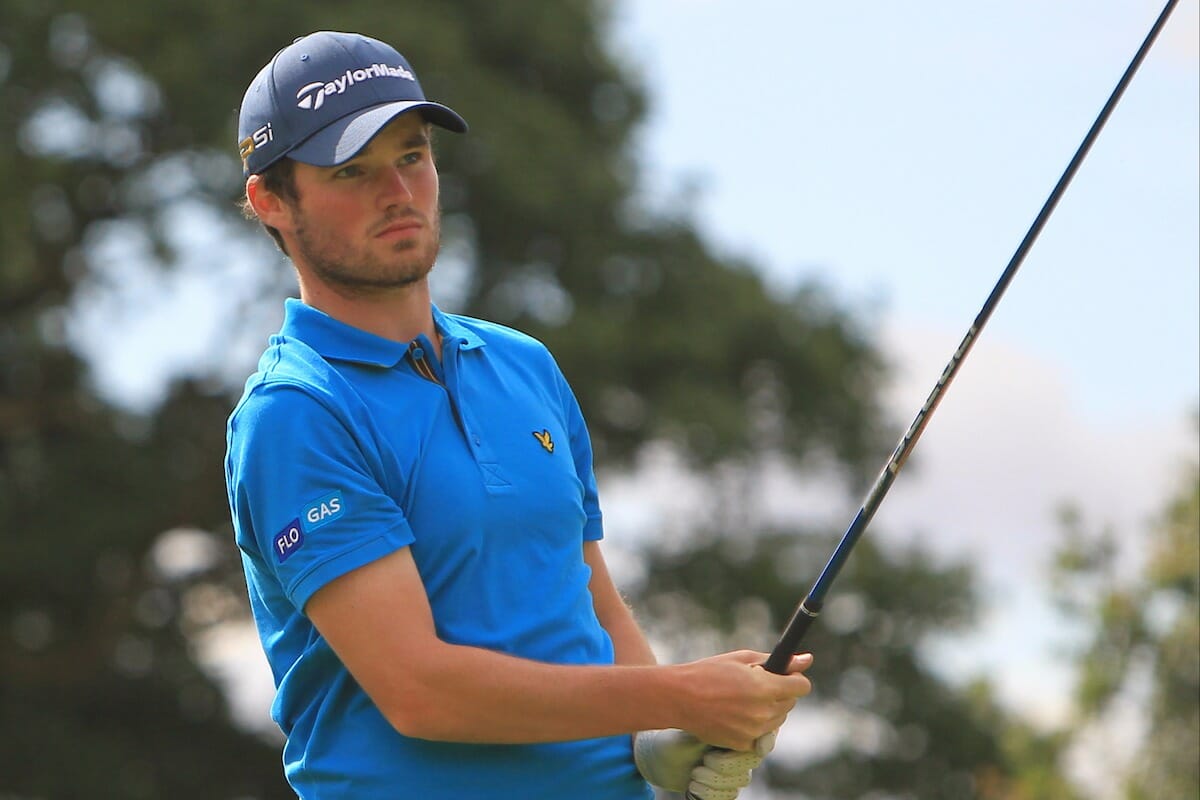 In a time when prodigious talents seem to be getting younger, and an age profile determines how high you can dream, it's refreshing to come across an exception to a mindset that discourages people to follow their true passions.



At fourteen, Cormac Sharvin was predominantly a hurler. At fifteen he picked up a set of golf clubs and now at just twenty four he's competing in his second season out on the Challenge Tour. Quite a meteoric rise considering the pool of talent coming out of Ireland. So, when the Ardglass native stood on the first tee in Australia for his first professional event in 2016, did he feel ready to take the step up?

"Yeah at the time I thought that I was ready. My game just wasn't probably 100% at that stage. I hadn't really played an event since the Walker Cup and I was just rusty more than anything. In my mind the whole point of going down there was to play in a few smaller events because I knew it was going to take a few events to get me back to tournament sharpness. It was a bit of a baptism of fire but it was worth it."

Sharvin comes from sound golfing stock; his uncle Bo having caddied for the likes of Peter Lawrie and Gary Murphy. However, with an encyclopedia of tour knowledge at his disposal, Cormac was wary of taking too many voices on board before experiencing the professional game for himself.

"The advice you tend to get is stick to what you've done. Don't get too bogged down. Try not to listen to too much advice or take the advice you do get with a pinch of salt. To be honest I didn't really know what to expect. I think a lot of amateurs look at the scoring on the Challenge Tour and think that because they're shooting eight under every week that the courses must be easy.

'There's not much difference between amateur golf and the Challenge Tour surely?' But, the reality is that it's a lot different, and the standard's a lot higher. In my last year as an amateur, even when playing relatively poorly, come the last day I might still have a chance to win. In the professional game, if you're playing poorly you're going to miss cuts. You're definitely not going to be contending come Sunday. On any professional tour."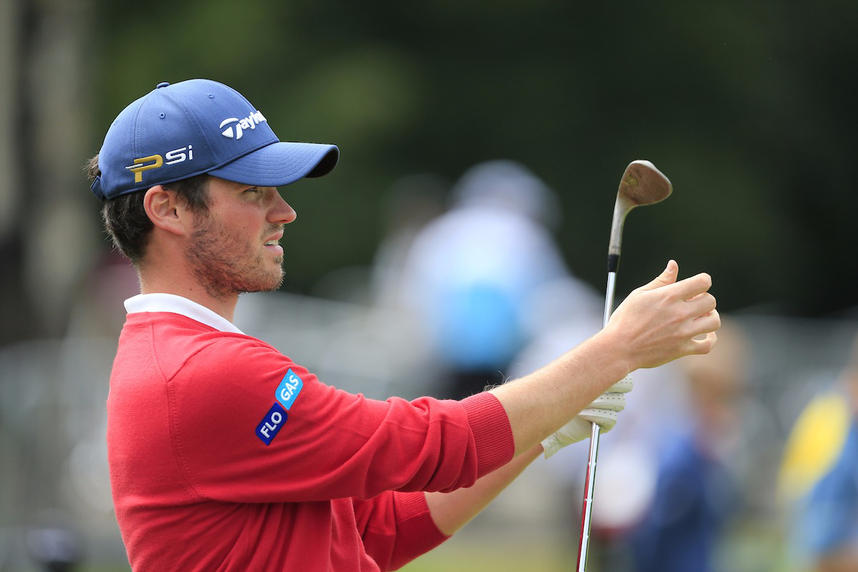 Sharvin's first indication of the level he needed to get to came when he teed it up at his first Challenge Tour event at the Montecchia Open. Although he was confident in his abilities to compete, the week was a constant battle with his swing. "I remember in Italy I was struggling with a lot of pulls. I'm never a player to shoot high numbers really. My bad rounds tend to be one or two over par. That particular week I shot 72, 69, but at this level that wasn't good enough and I missed the cut."

I wondered if managing expectation would be difficult for someone who to that point had fast forwarded his development with apparent easy. "I didn't have too high of expectations really. At the end of the day I haven't been playing golf nearly as long as a lot of the other guys that turn pro. I think my first big amateur event was the Lytham Trophy in 2013 which wasn't that long ago so I've taken to it pretty quickly. My first year was always going to be a learning curve for me and I just hoped to take a lot from it. You'll see it in my results that when I got more comfortable I started to feel like I could shoot low scores and get it to double digits under par most weeks. I could feel it coming."

Away from the course, though only a fledgling professional, Sharvin has taken Tour life in his stride. Describing it as different, not difficult, he had a mature take for one so young. "It's what you make of it yourself and what you take from it. It's important to surround yourself with the right people. People who are positive. As my game has improved, I've seen I'm good enough to make a living from this game playing with the players that I have. I absolutely love the travel aspect of it. My parents will tell you that I come for a week off and I end up going away after three days anyway."

But what about the culture of the new beast? With money comes great responsibility. "It's a little bit more cut throat I guess. People trying to make a living, particularly on the Challenge Tour where everyone's trying to get to the next level. But you still have your friends and it's a little bit different on the course than off it. It's actually a similar atmosphere to the amateur ranks. When you look through the list of players on the Challenge Tour, it's made up of a lot of guys who were on top of the amateur game as I was coming through. It's nice to have guys like Michael Hoey, Chris Selfridge, Ruaidhri McGee, Gary Hurley and Gavin Moynihan. A lot of the time we'd be rooming together, going out for dinner, and there's comfort in that."

A keen cook and a Manchester United fan for his sins, Cormac stressed the importance to any budding professionals to not get bogged down in an unhealthy relationship with the game. "If I play badly I'll try not to be in a bad mood. And it's the same if I play well. I'll keep it pretty level. There's nothing worse than playing with someone who's had a bad day on the golf course and they're so down at home. A big thing for me is, if you're positive, positive things happen."

To make it on one of golf's most demanding tours takes much more than talent and Sharvin was pleased to tell me that Flogas, his first professional sponsor, have renewed their contract with him this year. "For such a big company to show such great faith in your golf game – the support they give, not only financially – I mean they've a lot of brand ambassadors like Gary Murphy who I know through growing up when my uncle Bo caddied for him, all the boxers on their books. You're surrounding yourself with a lot of professional athletes. John Rooney, the main guy at Flogas, he's such a great guy as well. Always texting me, giving me a little support when it's needed."

It's not just Sharvin who has benefitted from the support of Flogas but Irish golf as a whole as they continue their support of the Flogas Irish Amateur Open. "They've got on board with the Irish Junior Open as well. I think a big thing for the Irish Amateur this year, because it's at Royal County Down, I think it will attract a great field. A lot of people have heard many great things about Royal County Down and they'll want to get a taste of that. You're playing probably one of the hardest golf courses in the world. Every aspect of the guy's games will be tested there and if you can break par for four rounds around there, you'll not be too far away."

Another major sponsor to put trust in Sharvin's talents last year was IMG. We've all heard of IMG at this stage, but beyond the financial support, what do they do for a player in their ranks? "An awful lot – from your flights and accommodation to basically all the daily tasks that take you away from putting time into your game. They can negotiate deals, but the big thing is invites. IMG being one of the biggest sports management companies in the world tend to have a big pull on invites for certain events. They seem to have a great relationship with the Tour so if I'm looking for an invite to a certain event, I think my chances are enhanced being involved with IMG."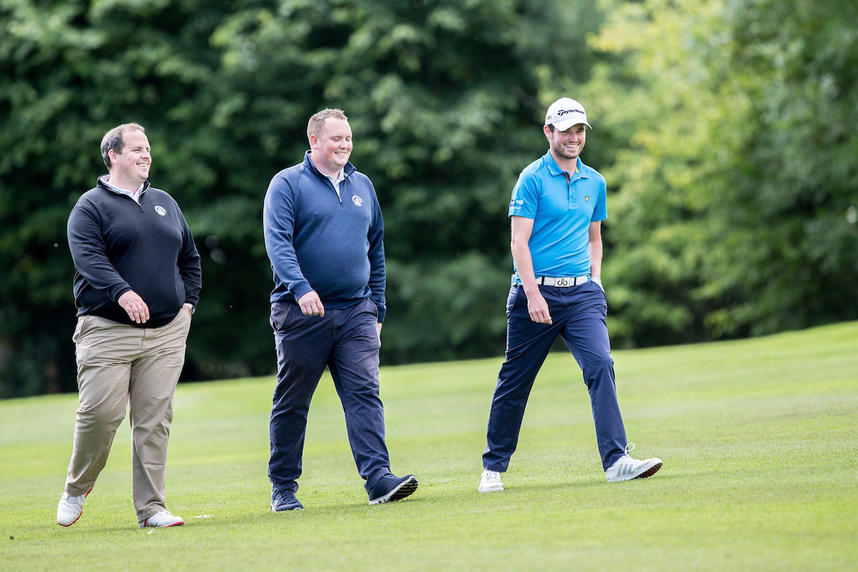 Yet no support's been greater or more constant for Sharvin since he took up the game of golf than Ardglass Golf Club head professional and Cormac's coach, Paul Vaughan. "He knows my game the best out of anyone. We tend to keep things very simple. If I'm not playing great it usually boils down to something straightforward so we work on basics – alignment, ball position, things like that. I've had him along to tournaments more for moral support than anything else. Paul's a mentor to me and more than anything else, a friend."

For a moment there looked to be a possibility that Sharvin wouldn't be plying his trade on the Challenge Tour this year at all. It would be ridiculous to suggest that missing out at Q-School in November was a shock, but the late bloomer was still pretty confident he'd make it to final stage. A ten under par total the week before at the Ras Al Khaimah Challenge saw his game in good stead, and though he played well in second stage, he was unfortunate to miss out in a playoff for the last qualifying spot. "These things happen. The money I made the week before secured me a category 14 card for the Challenge Tour this year. So with one bad week comes a good week. I've around 12 starts this year with invites on top, so it will be a pretty full schedule which is great."

2017 has started well for Sharvin. He had first experience with altitude in Kenya, and despite not having his A game, he managed to get it 'round good enough to finish 20th in his opening event of the year. After a winter spent keeping his game sharp on the Algarve Tour, where out of 24 rounds played he only shot over par only once, his game is trending nicely. Does he dare to dream?
"I know what to expect now. I've played a lot of the golf courses that we're going to compete on this year and my golf game is in really good shape. I think my game's good enough to get into the top 15 in the Order of Merit and that I'm ready to take the step up to try and get a European Tour card for 2018. I want to win at least once on the Challenge Tour. Everybody likes to dream but I think if you don't set your goals you'll struggle to recreate your dreams. If I play well enough everything will take care of itself but it would be a dream to play in the Irish Open in front of a home crowd and on a course I've played well on before. Hopefully my clubs can do the talking for me."

At this rate, you'd be a fool to doubt him.