The Irish Golfer Events Nature Valley Order of Merit is really hotting up with the Top 10 players not already qualified for the Grand Final at the K Club on October 14th automatically going through to join the category winners from the event series.
The TOP 100 players and their accumulated scores (best 4 scores count towards your total for the season) as things stand after the last round at Cork Golf Club are as follows;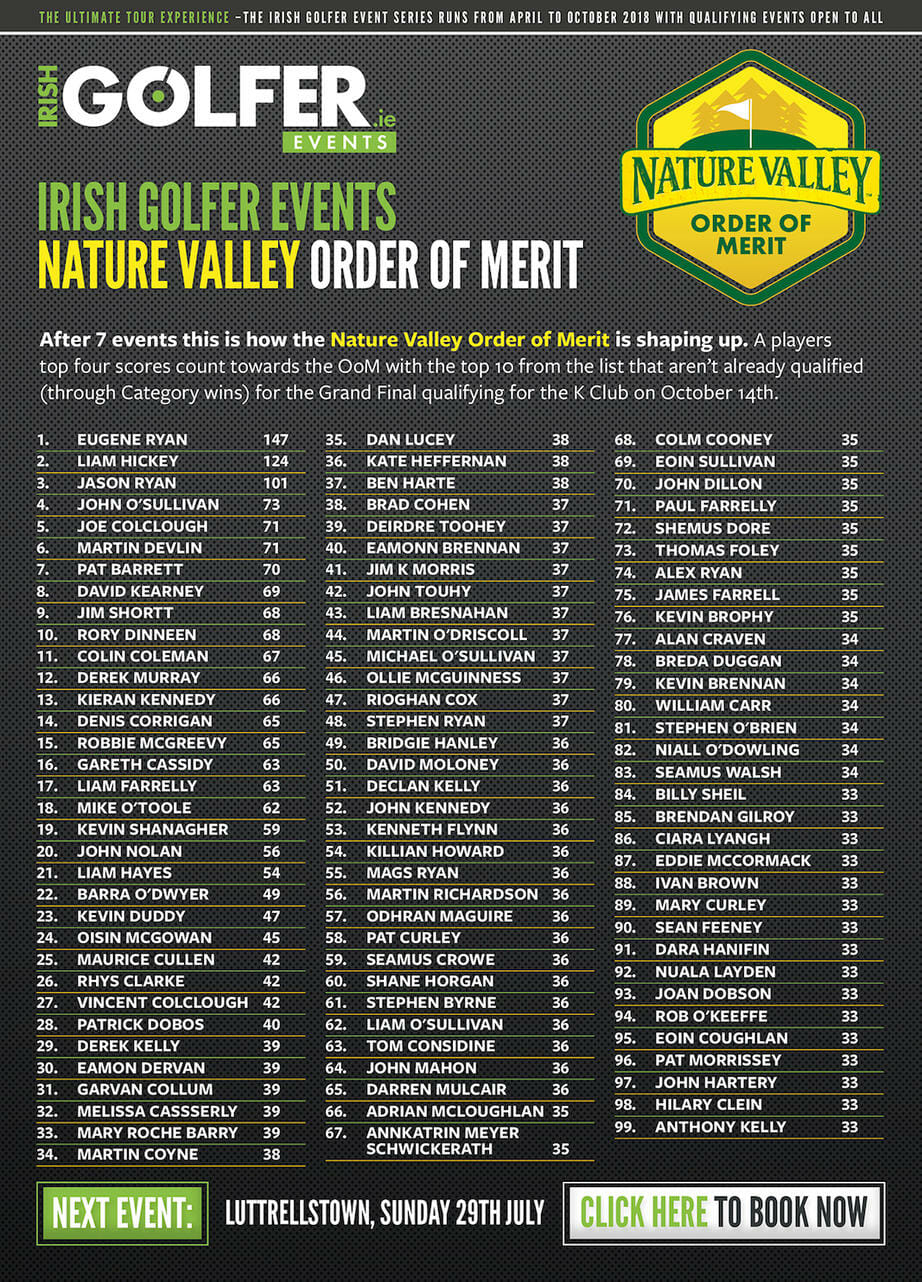 Stay ahead of the game. Subscribe to our newsletter to get the latest Irish Golfer news straight to your inbox!