Ireland took a significant step towards retaining the International King's Cup after the opening day of competition at Lough Erne Resort yesterday as the 'home' team won five of the six fourball matches to leave Team USA with a mountain to climb.
Supported by Tourism NI, the International King's Cup is a Ryder Cup style tournament which honours golf's greatest ambassador, Mr Arnold Palmer and this year, 12-man teams (6 pairs) of club golfers from Ireland and the USA are competing at the Sir Nick Faldo designed course in Co. Fermanagh.
Ireland's opening pair of Ryan Gribben and David Barron set the tone early on with a solid 24-12 victory over Frank Gambaro and Gene Hart in the opening match.
"It was tight at the opening stages but we won nine to go ahead and we stayed in control after that," said David.
Further victories followed for Ireland's Martin Smyth and Liam Byrne, Declan McKeever and Darren McKeever and Sean O'Gallachoir and Colin O'Leary. Limerick duo Michael Ryan and Pat Creamer were forced to battle all the way by their opponents Mike Broksch and Ron Schroeder but eventually came out on top 19-17.
Under King's Cup rules, players receive two points for a hole won, one point each for a hole halved and nothing for a lost hole. With 864 points on offer over three days of the competition the first side to reach 433 points will collect the title. Ireland are currently on 127 points with the US on 89 points.
The only bright spot for the USA side was a 22-14 win for Brad Garrett and Darryl Henson in the final match of the day, prompting Team USA non-playing captain, Bob Butte to comment, "I think a combination of nerves and unfamiliarity with the course probably contributed to the score today. Today followed the pattern set in the last two stagings of the King's Cup but over the last two years we have improved as the week has progressed and we will need to do that again this time."
The format switches to greensomes today before Friday's concluding singles ties.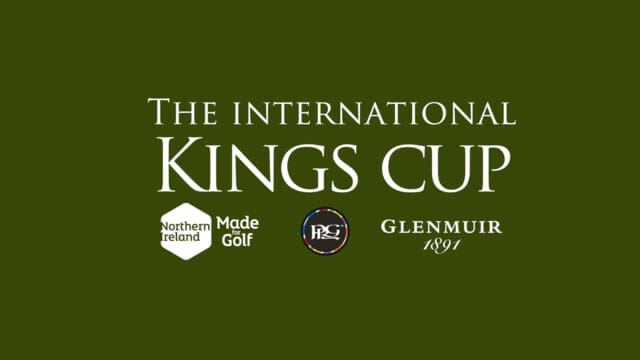 Both teams are staying on-site at the Lough Erne Resort, with full access to The Golf Academy. The Irish team receive specially commissioned outerwear courtesy of Glenmuir and both teams attend a Gala dinner as part of the event.