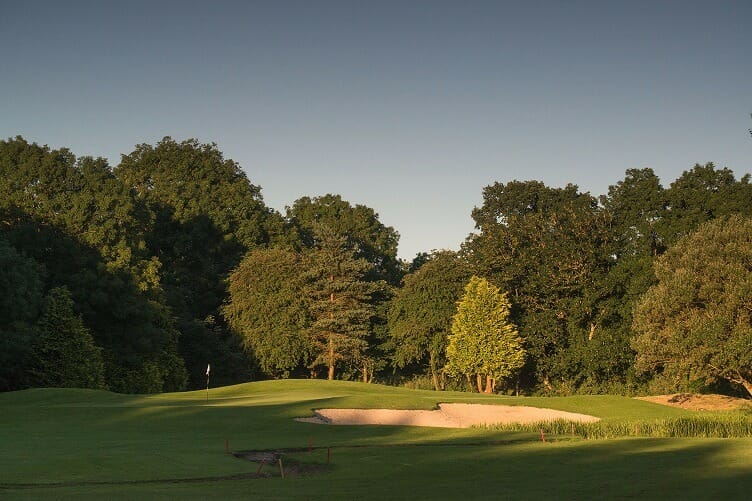 One of the pleasures of being a golf writer is that people ask your opinions about courses; one of the privileges is asking other golfers for theirs.


Rathsallagh's resurrection has prompted me to enquire recently about this course more than any other. In return, I typically get one of two responses: the first focuses on the beauty of the tree-drenched landscape and the quality of the course… the second mentions the lengthy walks from green to tee.

I have no issue with the former – I agree wholeheartedly – but the latter observation is an intriguing one. Apart from a long walk to the 2nd tee and a moderate one to the 11th, there are no hikes. I guess that 1st hole walk sticks in the memory for a lot of people.

Another popular response is that not a tree was felled in the creation of the course. If you haven't played it, believe me when I say that by the time you've finished you'll wish a few had been. The 3rd, 6th, 14th and 18th spring to mind.

Recent History
For those who want a bit of a back-story, Rathsallagh – like so many – endured financial struggles during the recession, caused in large part by a nearby NAMA controlled course offering crazy-low green fees. This undoubtedly reduced footfall at Rathsallagh. There were other elements involved but the end result was that the course closed in February 2015.

Over the past decade, of the twenty or so 18-hole courses that have closed, Rathsallagh was the highest profile casualty. Some things, however, are too good to be lost for long and after new owners came on board in late 2015, the course re-opened in June 2016. It took a lot of work – the course was left dormant for nine months – but Course Superintendent, Bobby Fisher, and his team worked tirelessly to return it to its former glory. Indeed, Bobby was in charge of the greenkeeping team at Rathsallagh before it closed. He has worked here for 13 years.

"Our biggest challenge was getting the grass back down to a respectable height. It was a two foot high meadow. The bunkers were completely grown over, too. Some even had young trees growing in them," says Bobby.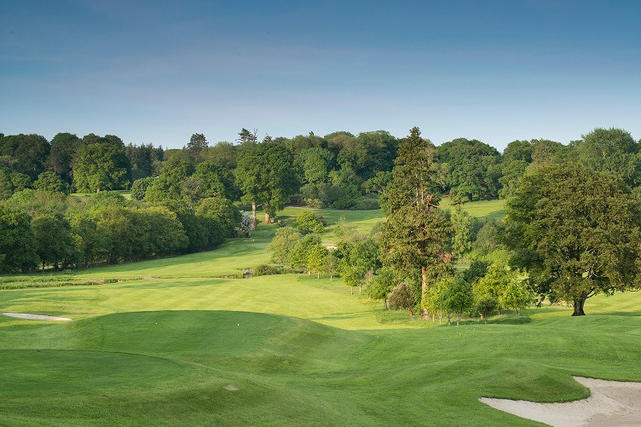 Despite these difficulties, Rathsallagh has recovered and it has done so quickly. There are reasons for this… and not just the obvious ones of hard work and dedication. When the course was first designed by Peter McEvoy and Christy O'Connor Junior in the early 1990s, the landscape required little tweaking. This was a natural, tumbling playground that was the perfect setting for a golf course. There was no need for artificial touches, such as mounding or fake water features, and the course benefitted hugely as a result. Golfers often reference the mature trees as a contributory factor to their enjoyment of playing here which also contribute to the terrain's balance. The thousands of mature trees ensure minimal soil erosion while the ponds and streams provide natural drainage. This has all helped in the recovery process.

The Golf Course
Rathsallagh is as peaceful and relaxing as it gets. There are few sounds other than the wildlife and such is the layout and space offered on these 274 acres that you will rarely – if ever – hear the shout of 'Fore'. It is a big course without the 'big' feel. No airs, no graces, no pretensions. Remarkably, as part of a 530 acre estate it somehow manages to remain understated. Rathsallagh House, the other occupant of the estate, is regarded as one of Ireland's favourite country house hotels. It too is understated. The hotel may no longer be associated directly with the golf club but, given its proximity to the course, they complement each other perfectly. The driveway to the hotel bisects four holes and the house is visible as you tee off on the par four 14th. That's an attractive proposition for any golfer looking for somewhere to stay and play.

The course has many strengths: its natural feel, its tee variety, its consistency, its thrills, its bunkers, its greens… so pretty much everything really.

The natural, mature feel accompanies you all day. Swans in ponds, woods, old walls, giant trees. This landscape was made for a golf course and your arrival at the single-storey clubhouse is the ideal introduction because visible beyond it is the 18th green… and beyond that the hillside spills away towards heavy woodland. Then there's that 200 yard path to the 2nd tee when the woodland setting washes over you. The trees frame everything here, even the generous par five 1st hole which eases you in. The 4th is your first encounter to water and ponds appear again on the 6th, 7th, 8th and 10th. Expect swans to be in residence. Their lack of interest in your water-drawn ball only serves to indicate how effective these hazards are.

Rathsallagh's renowned length (originally over 7,000 yards) has been cut back but even today you are unlikely to play from the 6,885 yard back tees. From the Whites it measures a far more manageable 6,483 yards, from the Yellows it is 6,160, and from the Reds, 5,483. In other words you have a decision to make but such differences make this par 72 (73 for ladies) accessible to all.
Another of Rathsallagh's strengths is its consistency. From first to last this is an exciting course and, from the 6th, there really is no letting up. In this magazine's Top 100 Holes, Ally McIntosh had this to say of the par five 6th: "The 6th has a lot going on with streams, trees and bunkers all contriving to direct the way you play."

Many golfers would suggest that the par four, Index 1 10th could also have made that list, while the par three 13th is an exceptionally pretty hole of just 134 yards (white tees) played from a high tee. The par four 18th is an uphill, 426 yard beast to finish, but you may well find your favourite hole somewhere else on this course.

As for that par five 6th, it may only be 490 yards (whites) but it packs a punch. It presents as many hazards in one hole as some courses have across their entire 18. A draw is required around an oak wood and one very obstinate tree which steps into the fairway. Good luck trying to go over it. To the right, a ditch borders the hole until, farther along, it cuts across the fairway. Beyond that there is a large pond awaiting your second shot. It is short of the green because there is also a low bridge and another ditch to breach before you arrive at the green. And yes, it is every bit as complex as that sounds.

The number of bunkers has been reduced by 18 but don't expect that to make the remaining 45 any less intimidating. They are well placed and amplify the shape of the green complexes. The putting surfaces have sweet contours and tiers (on the 1st, 5th, 9th, 12th, 18th most notably) so be assured that only half your work is done once you find the green.

And then there are the par threes. All four are enchanting with a good variety of lengths. The 7th is the longest at 177 yards (whites) and water awaits here (front left) and on the 4th (front right). The greens on 13 and 17 sit side by side, with heaving trees overhead. You play in opposite directions and the tee shot on 13 is the shot of the day… or maybe that's the drive off the 10th.
Yes, Rathsallagh thrills and taunts and entertains. It is never easy but it is also never less than enjoyable and now that it has been revitalised it can resume its place amongst Leinster's and Ireland's finest and most enjoyable parklands.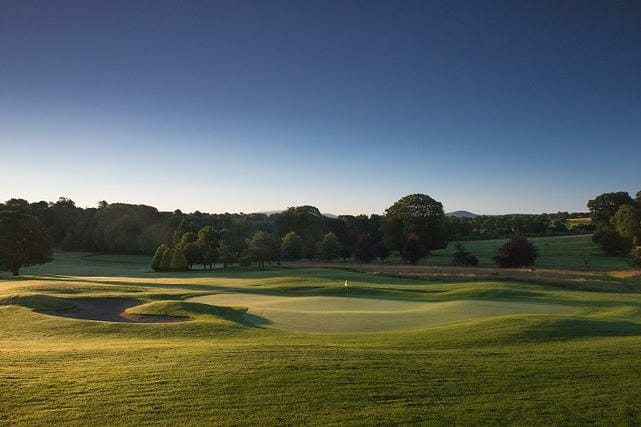 One final and important note: another of the challenges that Rathsallagh had to overcome was regaining its reputation… and not just on the course but in and around the clubhouse too. This was a friendly place to visit – it still is – and golfers everywhere put huge stock in such things. The addition of Mick O'Shea as the PGA Pro has already gone a long way to getting that reputation back on track.

For those who worry whether a reopened course will remain open, the club produced a five year business plan late last year outlining how the owners are committed to Rathsallagh's future. Rest assured, the future here is bright… I'll even add that changes to the course may be just around the corner.

Social Media Feedback / Here are some of those responses:

"Too often in Ireland, 'tree-lined' means a short course with very little room to manoeuvre. This is not the case with Rathsallagh. The landscape has the densely wooded charm of an established, traditional course, while still allowing golfers to have some fun, with challenging driving holes. The course strikes a nice balance by being very playable, without being wide open and easy. At Rathsallagh, you get the aesthetics and atmosphere of a course shaped among the trees, without the pain of slightly errant drives being severely punished. Seriously enjoyable golf." Shrieking Sheet

"The outstanding thing about Rathsallagh is the way that the course fits into its setting so well. I love the course, not necessarily any of the individual holes, but the overall design is so comfortable in its surroundings that it results in a very particular experience." Princess Poppy

"The thing that I always loved about Rathsallagh is the sense of isolation. It feels like the course is set in its own world. There is a sense of serenity to its location that you don't really find in many other locations. Some of the walks between holes can be a little long, but when you're making your way through mature tree lined pathways, you can almost forget about the distance you're travelling." Space Coyote
"The short 12th has a nice shape to it with an interesting green… the 14th is short with no real obstacle and a plain green… for what it's worth I think a bunker on the LHS at about 250 yds would be a great help." Trevor Davis
"A cracking course with some great holes… one of the best around." Niall Ellard