Monday was the day many of our event participants have been waiting for all year – The Grand Final of the Irish Golfer Events Series 2022 where three category winners from each event during the year, alongside the qualifiers from the Nature Valley Order of Merit would battle it out for the overall title.
The venue for the battle was none other than the Palmer North Course at The K Club.  A fitting venue for the finale to what has been another incredible season of competition.
In all during 2022 we have had 16 events, 30 site visits, travelled over 10,000 kilometres, seen a lot of sunrises and had many late finishes, had too many breakfast rolls to count and two gazebos have gone to gazebo heaven, but more than all of that we've had some, and hopefully created some, magical and memorable experiences.
In all 60 players took to the Palmer North to compete for the title of Irish Golfer Champion 2022 and while everyone who played was a winner already, there could in reality be only one!
That one was William Hanly from Ballykisteen who hadn't won an event proper this year but had come through as one of the top-10 qualifiers in the Nature Valley Order of Merit and in his own words; "It's great that a player like me is able to compete in events like this and come out as the winner."
Hanly rolled in with 42 points on the day, narrowly beating Rathdowney's Darren Russell by two strokes and there was a scramble for third place where, on a countback, Jerry Stapleton from Thurles emerged as the victor on 39 points.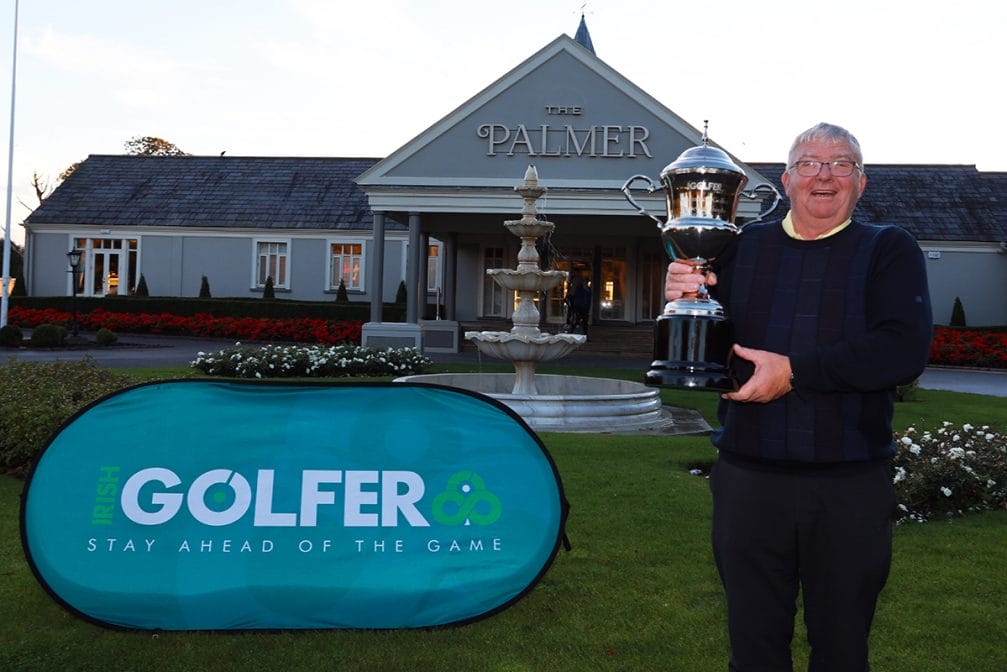 In addition to the 1st, 2nd and third prizes we also had four nearest the pin prizes on the day and these were claimed by, Aaron Bradfield (SureShot rangefinder), Seamus Brennan (Motocaddy M1), Simon Ingram (SureShot rangefinder), Ian Holmes (Motocaddy M1).
All that remains now is for me to express our sincere thanks once again to our sponsors, Waterford, Nature Valley, Kinetica and TaylorMade, thank you too to all our host venues and of course thank you to every one of the over 2500 participants we welcomed this year.  We couldn't have done this without you and we hope you had an enjoyable season with us.
And so that's a wrap for 2022!  Watch this space for the 2023 schedule.