There are only 5 events remaining to stake a claim for a Top-10 place on the Nature Valley Order of Merit and guarantee an automatic place at the Grand Final of the irish Golfer Events Series.
With players already qualified through winning an event (marked with Q), competition is heating up for the other ten spots.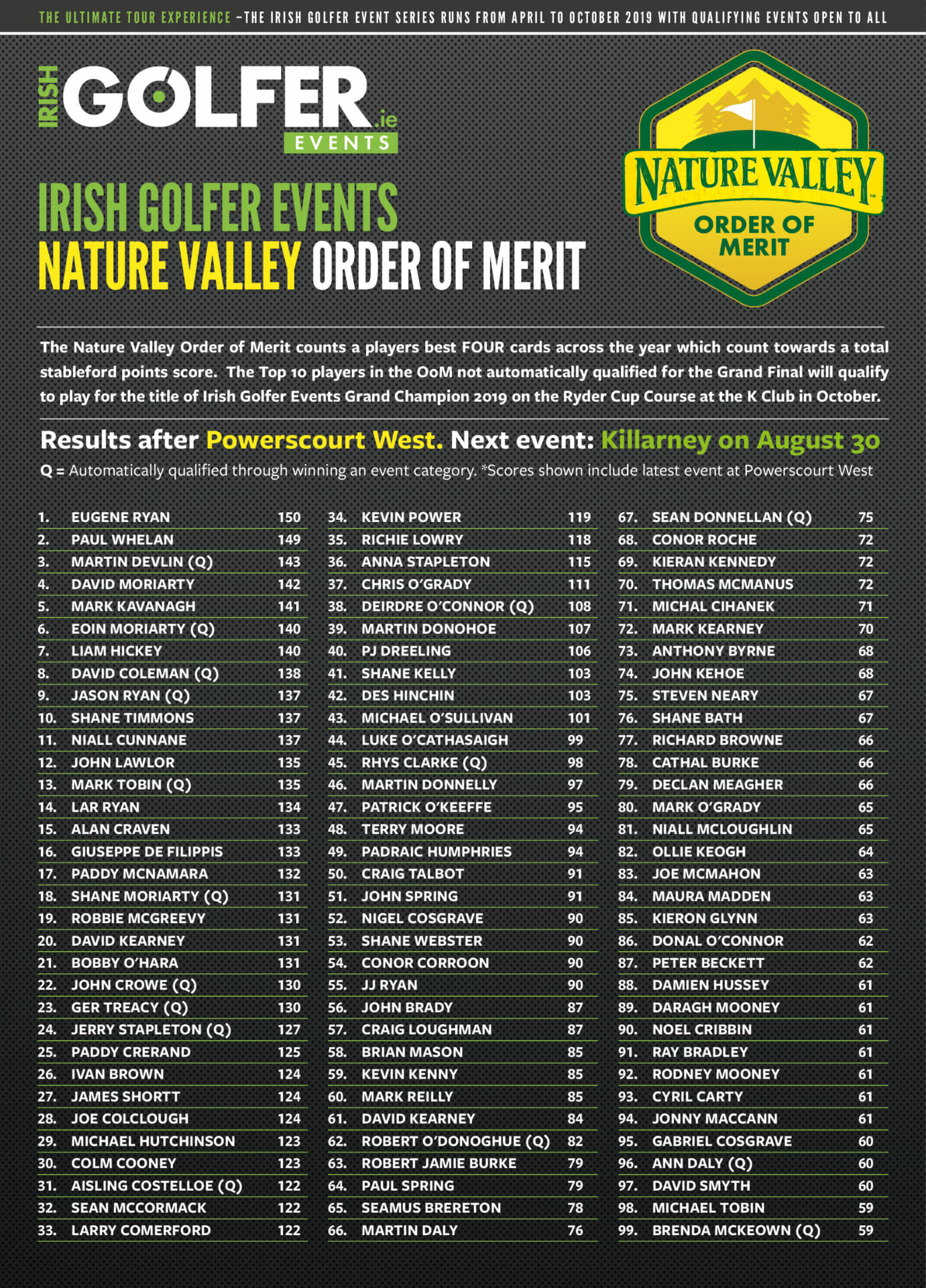 Stay ahead of the game. Subscribe to our newsletter to get the latest Irish Golfer news straight to your inbox!