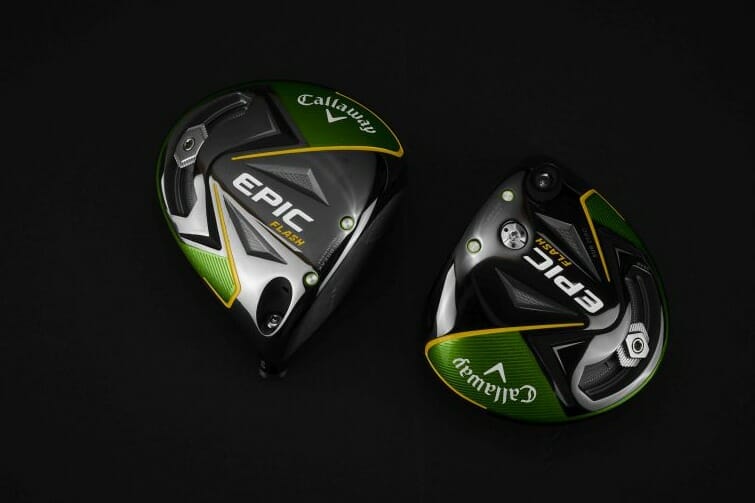 Callaway golf has unveiled its product for 2019 headlined by the Epic Flash driver. Following up on the original the Epic and the 2018 Rogue the Epic Flash is a driver whose full story isn't immediately visible upon a first glance at the club.

Introduced in the original Epic driver back in 2017, Jailbreak Technology is again a feature of Callaway's driver offering this year.
Jailbreak positions two hourglass-shaped titanium bars parallel to one another behind the face. The ultimate effect of the technology is a more efficient face, which equals more ball speed, which equals more distance. It's probably been the best innovation in driver technology over the past few years.

For 2019 Callaway have announced Flash Face technology as the centrepiece of their new offering, and with it, Callaway has done something totally unique in the golf industry using artificial intelligence to help create the Flash.

Typically, engineers have about ten iterations of a new driver face and try out various innovations before deciding on the best one. Callaway engineers however have used an artificially intelligent super computer to cycle through over 15,000 face architecture iterations for the Epic Flash and claim to have developed a more efficient structure with each one.

"We couldn't have come up with Flash Face using conventional engineering principles," said Dr. Alan Hocknell, senior vice president of R&D. "We wouldn't have gone in this direction without A.I. because it's non-intuitive compared to previous face technologies, including our own VFT and X-Face. The wave configuration isn't symmetrical, nor does the pattern seem logical. Yet the ripples work together in a complex manner to maximize ball speed. There's never been anything like Flash Face before in golf equipment, and the effect on performance is intense."

Looking behind the face you see dozens of flowing ripples can be seen across the entire surface. It is far from the polished smooth look we are used to seeing and actually looks like a ripple effect of a stone dropped into a pool of water but Callaway say the structures actually work together to elevate the COR across the face, the perfect recipe for increased ball speed and longer drives.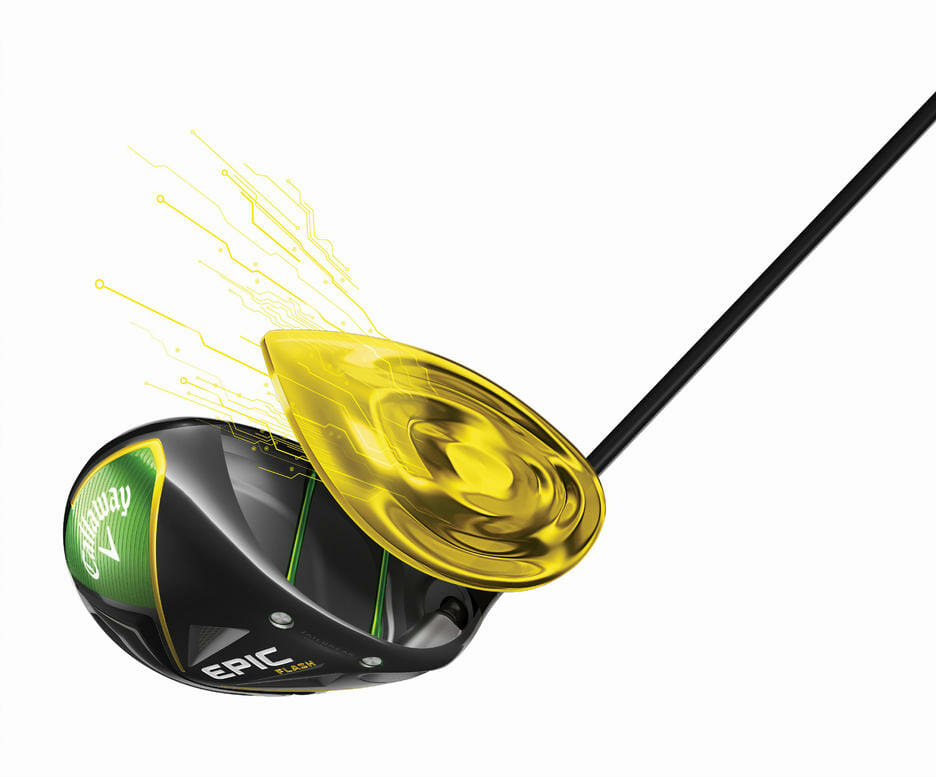 Callaway have featured carbon composite technology since 2011 in the Diablo Octane and Razr Hawk drivers and the Epic Flash continues this coming equipped with an MOI-boosting T2C triaxial carbon crown. The triaxial carbon, which is-third the density of titanium, is twice as strong as previous iterations with a weight-saving tighter weave.
Callaway have also designed an entirely new hosel system that's shorter and lighter; the saved weight is used to reposition the CG for easy launch and high, long-carrying flight.
Missing from last year's Rogue the Epic Flash has re-introduced the adjustable perimeter weighting which features a the sliding 16-gram weight to optimise a draw, fade, or neutral bias ball flight.

Specs and availability
The Epic Flash will be available at retail on February 1st and has an RRP of €579
Lofts of 9, 10.5, 12 degrees
It will come as stock with either a Project X EvenFlow, Project X HZRDUS Smoke and Mitsubishi Tensei AV shafts.
Epic Flash Sub Zero Driver
The Epic Flash is also available in a Sub Zero model. A smaller 12-gram sliding weight on a track located at the back of the head, the Flash Sub Zero includes Adjustable Perimeter Weighting (APW) technology in a Sub Zero driver for the first time in this low-spin, high MOI offering.

In addition to the draw/fade adjustability afforded by the APW, the Epic Flash Sub Zero also features a weight embedded low and forward in the sole for CG lowering and spin reduction. The standard weight can be swapped out for lighter or heavier options via custom ordering.

"The Epic Flash Sub Zero driver is an extraordinary club," said Dr. Alan Hocknell, senior vice president of R&D. "Flash Face is a genuine ball speed innovation, and so is Jailbreak. Putting APW in a Sub Zero driver for the first time is a huge accomplishment. And it retains the rare combination of low spin and high MOI that have made our Sub Zero drivers so popular. We're confident that a lot of golfers are going to hit longer drives than they ever have before with this club."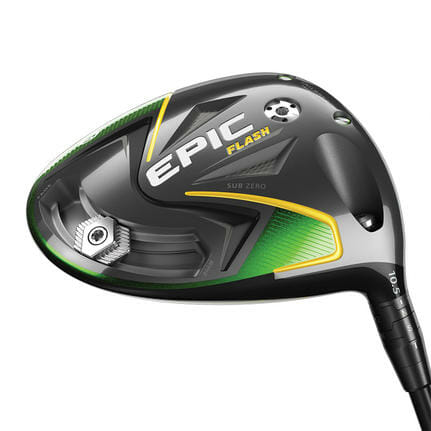 Specs and availability
The Epic Flash Sub Zero will also be available at retail on February 1st and has an RRP of €579
Lofts: 9, 10.5 degrees
Stock shaft options are Project X HZRDUS Smoke and Mitsubishi Tensei AV