The history of driver design has always been about prioritising trade-offs. You could have a head design with great launch conditions, but poor forgiveness. You could have great forgiveness, but at the sacrifice of distance. You could have an aerodynamic shape, but with less than optimal launch conditions.
TaylorMade's journey to SIM began with the lightweight carbon composite technology the company has developed over the course of the last decade. The fifth-generation carbon composite material, which was refined throughout the lifespan of the M series drivers over the past four years, was the key to unlocking a series of new geometric opportunities for TaylorMade engineers.
By using carbon materials to construct the crown and sole panelling of SIM, SIM Max and SIM Max-D, designers saved a considerable amount of weight, which was then redeployed into the flagship design feature of SIM drivers – the heavy Inertia Generator that's positioned low and back in the club.
In 2019 TaylorMade maxed out the options they had with COR limits on the face through speed injected twist face manufacturing every face right to the legal limit, so they had to look elsewhere for the gains we all crave.
For 2020, the focus was on maximising forgiveness and improving clubhead speed through aerodynamics. With the new SIM (Shape in Motion) family, TaylorMade have developed a new shape that optimises performance in all key areas.
This asymmetric sole design and enhanced Inertia Generator with a series of shape-inspired innovations work in unison to improve forgiveness while also increasing aerodynamics and clubhead speed at the most critical stage of the swing – the last three feet (one metre) of the swing prior to impact.
TaylorMade refer to this as the speed generation zone, where the most meaningful increase of clubhead speed occurs. Take Rory McIlroy for instance, that last few feet before impact is where he applies the maximum clubhead speed accelerating from 90mph to over 120mph in that moment of truth. The Inertia Generator is set to an offset angle of 20 degrees on the sole to improve aerodynamics, and thus clubhead speed, through this critical phase of the golf swing.
With three heads to choose from SIM, SIM Max and SIM Max-D all feature different tuning options to match the needs of your game and with the SIM driver that's right for you.
• Penetrating ball flight with max adjustability = SIM
• Max forgiveness and higher trajectory = SIM Max
• Draw-bias design with an easy, high launch = SIM Max•D
Alongside the new aerodynamic features and increased MOI, all three SIM drivers feature a host of familiar driver technologies which have evolved and been fine-tuned throughout the M series family over the past four years.
Speed injected twist face from last year. TaylorMade's engineering and development process that effectively deliver a level of precision that ensures every golfer gets a hot and fast driver head by injecting variable amounts of injected resin into ports on the face to take it up to the maximum legal ball speed limit. Behind this sits TaylorMade's thru-slot speed Pocket technology which delivers enhanced sole flexibility to create additional ball speed as well as improved forgiveness on low-face mishits.
A refined inverted cone technology expands the C.O.R. zone of the clubface, resulting in a larger sweet spot and better performance on mis-hits.
The adjustable loft sleeve provides adjustability and personalisation to optimise trajectory, face angle and flight bias preferences allowing up to +/-2° loft change.
Using data collected during the development of Twist Face, which shows the correlation between handicaps and mis-hit dispersion, TaylorMade have also implemented Progressive Face Heights in SIM drivers.
The SIM Max has an 8% larger face than SIM, while Max•D has an 18% larger face. Data shows that the golfers most likely to gravitate towards the performance features of SIM Max or SIM Max•D will also benefit from the increased forgiveness of a larger face.
Finally, a new lighter coloured ultra-light weight chromium carbon crown coupled with a chalk white top line creates contrast with the black clubface to help frame the ball at address and improve alignment. The alignment detail introduced last year with white circular markings cut into the face grooves remains. When the club is at address you see them, and it frames the ball very well, a great finishing touch.
SIM
SIM allows the player who craves customisation and adjustability to optimise ball flight characteristics by creating a +/- 20 yards of draw-fade bias through Sliding Weight Technology and a single 10g weight. It features a slightly smaller face than SIM Max and SIM Max•D, which appeals to players who place a premium on adjustability and control.
SIM Max
The SIM Max driver is designed to deliver maximum forgiveness. The all-new Inertia Generator positions additional weight at the extreme rear of the club to further increase MOI, providing more forgiveness and slightly higher launch conditions than the SIM driver.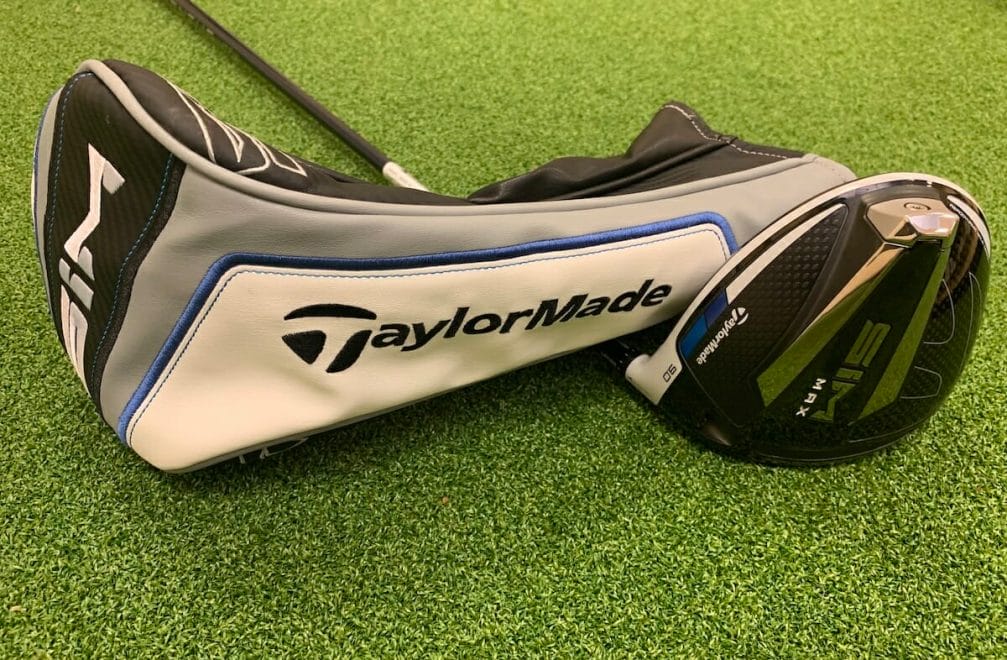 SIM Max-D
The SIM Max-D is engineered to help golfers avoid the right side of the course via a strategically placed heel-bias internal weight and divergent topline masking, which makes the driver look more open at address helping golfers close the face at impact. The draw-biased design promotes the highest launch and offers the largest, most forgiving face in the SIM lineup.
---
Specifications, Availability & Pricing
SIM, SIM Max and SIM Max D will be available for pre-order on January 10 and at retail on February 7, 2020.
SIM has an RRP of €579 and will be offered in 8°, 9° and 10.5° lofts. Stock shaft offerings include Mitsubishi Diamana S Limited 60 and Project X's HZRDUS Smoke Green 70, with numerous custom shaft options available at no additional cost. They come stock with a new Golf Pride Z-Grip (47g).
SIM Max and Max•D have an RRP of €529 and will be offered in 9°, 10.5° and 12° lofts. SIM Max stock shaft offerings include Fujikura Ventus Blue 6 and Ventus Red 5, with numerous additional shaft options available at no additional cost. SIM Max•D stock shaft offering is the UST Mamiya Helium, with numerous additional shaft options available at no additional cost. Both models also come stock with the new Golf Pride Z-Grip (47g). 
The women's offering for both SIM Max and SIM Max•D include the Aldila NV Ladies 45 shaft and the Lamkin Ladies Sonar grip (38g).