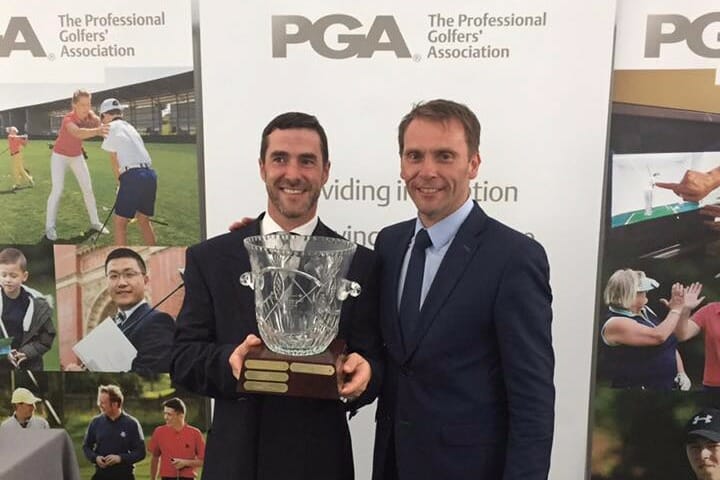 Philip Ring has become the first Irishman to win The PGA's Toby Sunderland Award, an accolade handed out each year to celebrate the many wide-ranging charity achievements by PGA pros across Great Britain and Ireland.




The ways in which PGA pros help the less fortunate, sick and needy can be weird, wonderful, wacky and often physically challenging.
Whatever the methods employed, thousands of pounds and euros are raised annually, often via sponsored marathons, non-stop rounds of golf, charity pro-ams and memorabilia auctions.

For Philip Ring, however, giving something back to society and helping those in trouble means putting his life on the line – as a volunteer coastguard.
Ring, corporate account manager at online retailer McGuirks Golf, was presented with the award during the PGA's annual reception on the eve of the Open Championship at Royal Birkdale.
And while he salutes the fundraising efforts of his peers, for him time is money.

"Raising money is one thing but giving your time is something else," he says. "That's very important as far as I'm concerned. Time is money."
Ring was generous with his time when Michelle, his sister, faced having to move into a care home following the death of her husband in 2011.
Stricken with multiple sclerosis, bedridden and unable to feed herself, her brother ensured she could spend her remaining four years in her own home by staying with her most nights of the week.
It was during those days that Ring became interested in the work of the coastguard and the death of his sister followed by his brother's soon afterwards prompted him to re-assess his life.

"Just before Michelle passed away I was living with Christina, my now wife, near the coast," he recalls. "I kept seeing the chopper going past and was intrigued as to what was going on.

"So I asked if they were taking people on. They were – 40 people applied for the position, 12 were shortlisted and they took on three, one of whom was me.



"It cost €22,000 to train me over a two-year period and the training was intensive. It included personal survival, first aid, search and rescue. Everything. There was a lot involved."
Since then Ring has been on call 24/7 and involved in more that 130 missions, 81 last year and 50 this. Some are straightforward, others life-threatening and traumatic.

"My pager could go off at two or three in the morning and I'd have to go out and look for somebody who may be trapped and injured or worse," he explains. "If family members are involved, the chances are they will be distraught.
"It may be five or six hours before we find who we're looking for. It's a very difficult situation.
"I've had some very scary moments and some very sad ones that I wouldn't like to mention.
"We lost the crew of Rescue 116 helicopter off the coast of Galway four months ago. They were all colleagues of mine."

"A Russian crew member had been injured on a British trawler and the helicopter flew out from the west coast of Ireland to help him. It went down when it returned to refuel. All four crew members lost their lives and only two bodies were recovered."
Ring experienced more personal tragedy just two months later in May when his longtime friend and fellow PGA Professional, Liam Duggan, passed away aged just 37.

And once more Ring put others before himself. This time his friend's widow and two young children were the beneficiaries as a result of Ring winning the Toby Sunderland Award.
"The award carries a prize of £1,200," said PGA chief executive Robert Maxfield when presenting the trophy and commemorative plaque to Ring. But Ring asked to put the money in the PGA Benevolent Fund and pass it on to Liam's wife and two very young children.
The team at Irish Golfer cannot think of a more worthy winner. Well done Philip