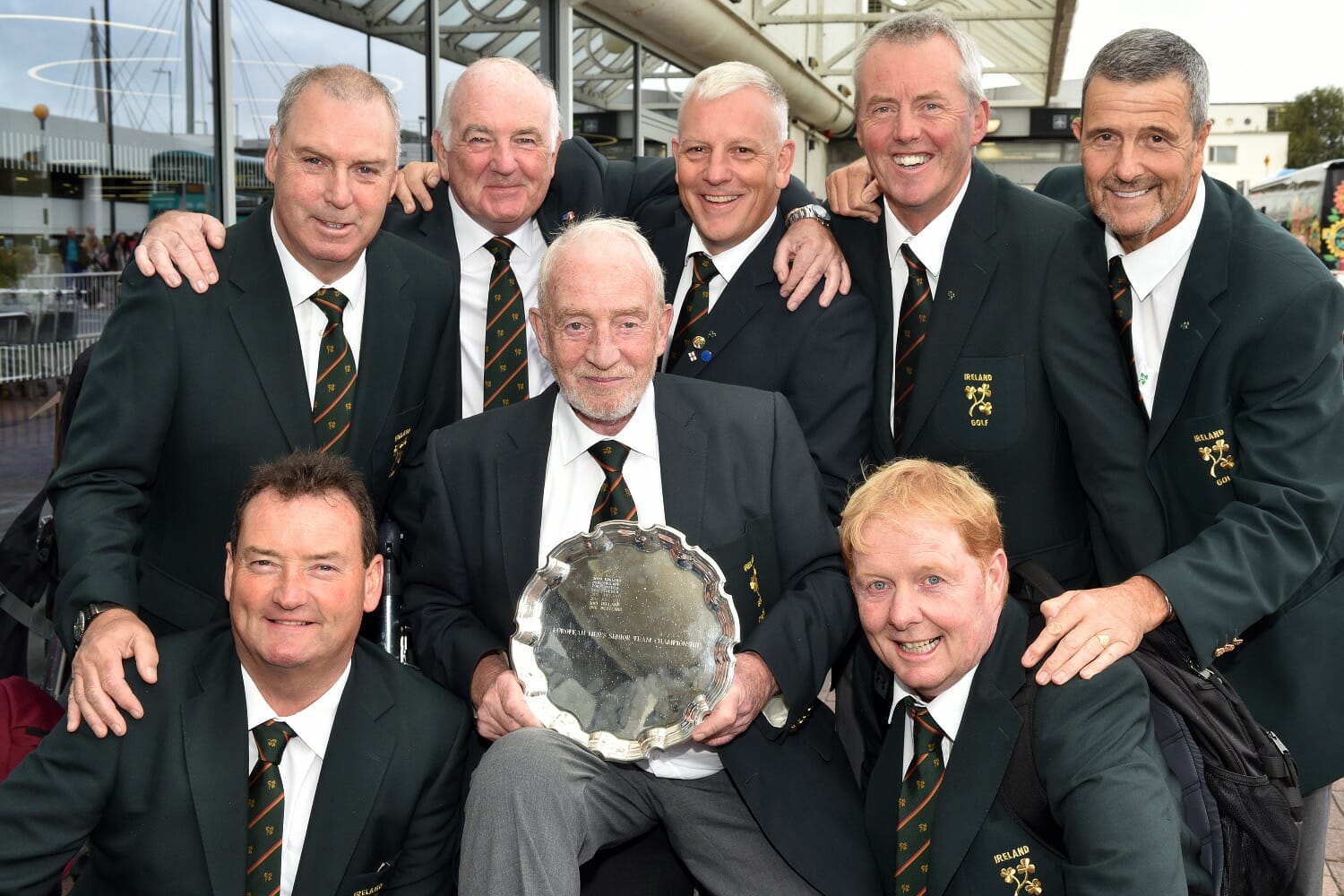 The Senior Home Internationals get underway today at Rosslare GC and Ireland will be competing against England, Scotland and Wales until Thursday as they bid to regain their title having relinquished the crown in 2016.


Ireland's Seniors Team that captured the European Seniors title in Sweden last month. They will be hoping for another win on home soil as the Seniors Home Internationals get underway at Rosslare on Tuesday. Image courtesy of Cashman Photography

The Irish team is captained by Sean O'Leary (Mahon) who can call on three members of his European championship winning side for the coveted matches and the team is: Adrian Morrow (Portmarnock), John Mitchell (Tramore), Billy Donlon (Birr), Barry O'Leary (Greystones), Liam Halpin (Westport), Nigel Duke (Killiney) and Hugh Smyth (Mourne) while Carlow's Barry Doyle has been confirmed as team manager.

The order of play today is foursomes in the morning followed by singles in the afternoon.

Foursomes / 0730
England v Ireland
(England names first)
I Attoe & S East v A Morrow & H Smyth; A Mew & M Stones v J Mitchell & N Duke; I Crowther & B Hughes v B Donlon & B O'Leary

0800
Wales v Scotland
(Wales names first)
P Bloomfield & N Evans v J Fraser & I Brotherston; N Grimmitt & P Sutton v N Robson & R Smith; C James & A Williams v L Blair & R Clark

Best of luck!