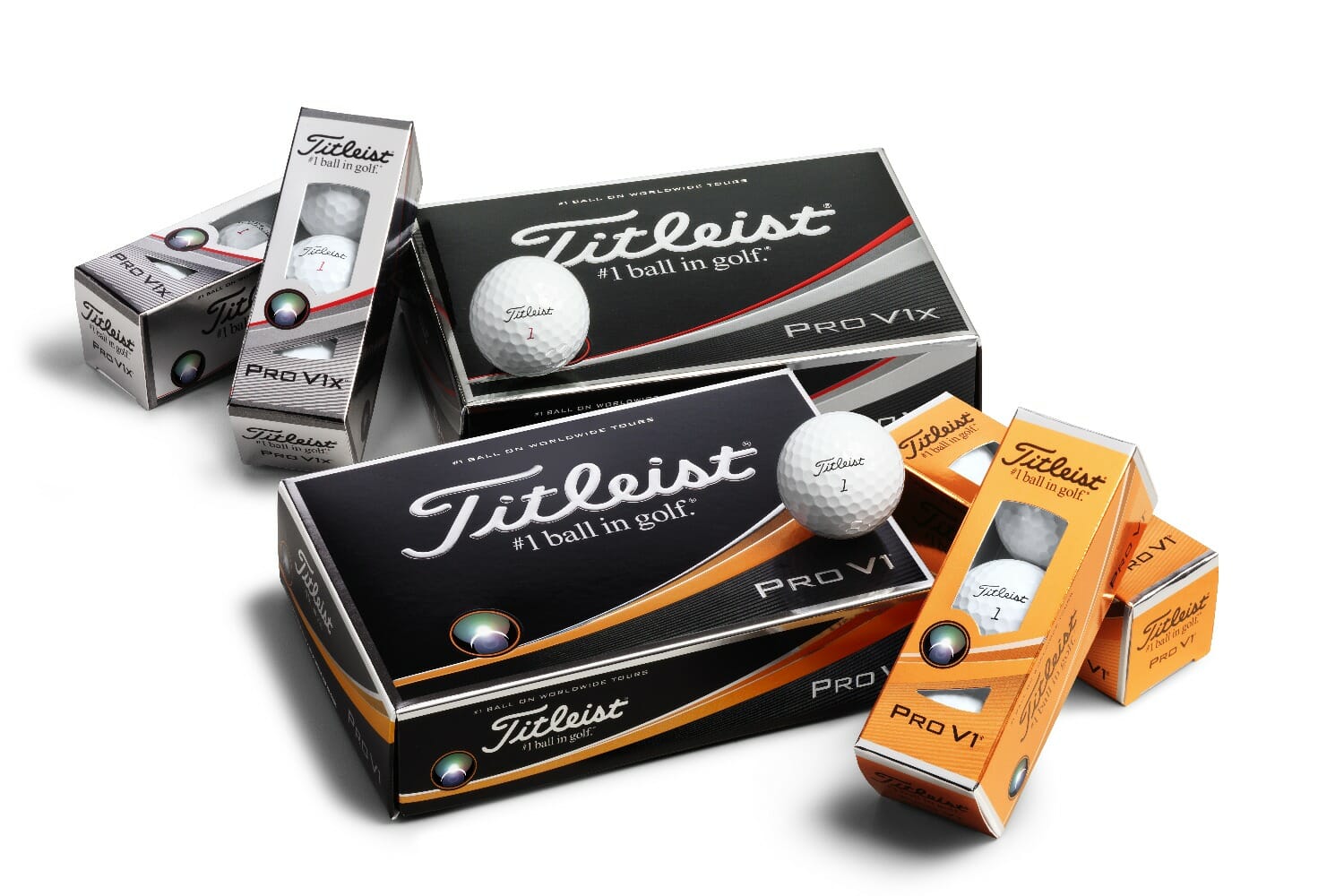 The most advanced, best-performing golf balls ever stamped with the Titleist script

The new Titleist Pro V1 and Pro V1x golf balls have been unveiled. Titleist Tour players have made the switch to the new models instantly with the vast majority of the field at the Abu Dhabi HSBC Championship putting their trust in the #1 Ball in Golf, with 95 players teeing up the Pro V1 or Pro V1x, compared to 14 for the nearest competitor. More than 100 players worldwide have put the new models in play since the tour seeding and validation process began on the PGA Tour in late October 2016.

So what's New in in the 2017 Pro V1 and Pro V1x?

New Core & Dimple Pattern
It's the longest Pro V1 ever. The 2017 Pro V1 has been reengineered with a next generation 2.0 ZG process core that delivers longer distance on all shots through lower long game spin and faster ball speed, while maintaining the very soft feel and superior short-game performance that Pro V1 players demand. A new spherically tiled 352 tetrahedral dimple design produces a penetrating trajectory with even more consistent flight.
The extraordinary distance of the 2017 Pro V1x, featuring a ZG process dual core, is enhanced by a new spherically tiled 328 tetrahedral dimple design that produces a high trajectory with its most consistent flight ever.


Advanced Aerodynamics
The aerodynamic improvements of Pro V1 and Pro V1x result in a more consistent trajectory. The new dimple designs feature improved dimple placement and produce even more consistent surfaces and ball flights.

Soft durable cover
The soft urethane elastomer cover system used on both models is precisely formulated to deliver 'Drop-and-Stop' greenside control with soft feel, providing golfers with the performance and confidence to hit it closer to the hole. This cover, created by a chemical reaction that takes place during the casting process, also provides long-lasting durability throughout the course of play.
"I think the remarkable thing with the new Pro V1 is how far it goes now. I'm hitting it longer than I ever have but I also have that soft feel like when I grew up playing a balata golf ball – it's incredibly soft." – Adam Scott
Choose the right PRO V1 for your game
Choosing between the total performance of Pro V1 and Pro V1x, golfers will notice differences in flight, feel and spin. Pro V1 flies lower with a penetrating trajectory and feels softer. Pro V1x flies higher, has a slightly firmer feel, and spins more on iron shots.

The new 2017 Pro V1 and Pro V1x golf balls will be available in golf shops from today with an SRP of €64 per dozen.
"I put new Pro V1x in play in Australia and in the first week we won. What I noticed immediately was the improved flight. It held its line in the crosswinds better." Jordan Spieth