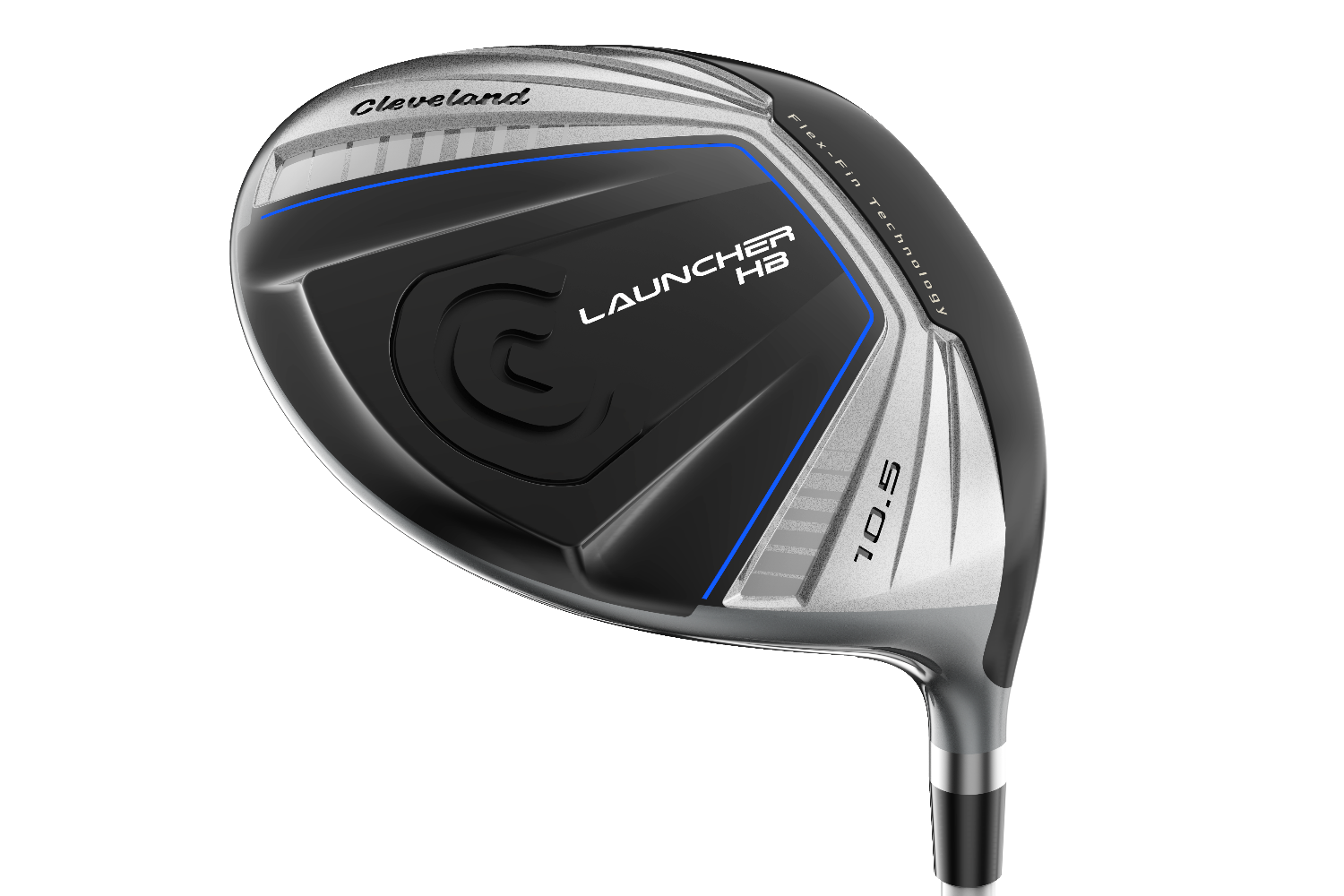 Cleveland re-entered the driver market by bringing back their most iconic driver name with a revamp of their technologies. It was done with one purpose, simple launched drives.

Do you really need all the bells and whistles of an adjustable driver? How often to your really mess with it? If you don't adjust it, what is the point? And if you adjust it regularly are you ever sure if you have it right? Sometimes less is more and the Cleveland Launcher HB Driver is a simple straight forward driver that does what is says; higher and straighter.

Cleveland Golf has been out of the driver business for a couple years. It decided to focus their attention on wedges and putters while leaving the driver (woods and irons) their partner company, Srixon. During that hiatus, the market moved high-end and super adjustable. Everyone makes a driver that not only has hosel adjustments for flight, but weights to manipulate CG. The market was missing a simple club that the average golfer could benefit from at an average golfer's price point. That is why Cleveland is bringing back the Launch line. The Launcher HB is a straight forward simple driver that targets that market.

The Cleveland Launcher HB has High-Bore technology which essentially reshapes the crown to move weight lower and back for higher, easier launching drivers. The previous generation did that very aggressively with a large "scoop" taken out of the crown. The new Launcher HB is much more subtle with the shape; if you don't look to closely you might not notice it was done.


The Cleveland Launcher HB has a Flex-Fin sole which creates a slot like technology for added forgiveness. The energy is distributed throughout the "fins" and returned to the cup face for power even on miss hits. The Cup Face also creates a super large sweet spot so that you can hit the ball just about anywhere on the face and yet won't lose power. The final key to this driver is the short and lightweight hosel. The adjustable hosels of many clubs are heavy this reduces the weight available for low and back CG placement for higher straighter shots.

Cleveland have re-entered the driver market with a solid club that will serve the average golfer very well at a great price point. If you just want to hit more fairways, launch the ball high and still achieve good distance this is the club you should try.

The Cleveland Launcher HB Driver comes stock with a Miyazaki C. Kua 5s shaft and will be available from Sept. 15, 2017. Cleveland Launcher HB Driver Price: €325