Maintaining their consistent brand values on sustainability, today Adidas are introducing some special footwear models – a No-Dye Collection – where the upper is made entirely with the material's natural colourway. This no dye technology works with a material's natural colour to cut out the water thirsty part of the process – the pre-treatment phase of conventional dye techniques.
By focusing on using the material in its natural form, Adidas use less water and energy. It's another area where Adidas are looking for ways to be more sustainable beyond their initiative to help END PLASTIC WASTE. This unique selection will be featured in their adicross ZX PRIMEBLUE and new ZG21 Motion footwear for both men and women.
Since Adidas create so many products, they are always looking at ways they can do better to decrease the impact on the environment, and that includes the way they use water to dye materials. The naturally coloured fabric does require a post-treatment step to achieve the same performance qualities, yet still achieves an average of 60 percent savings on water and energy.
"We're continually evaluating ways to reduce our environmental impact when it comes to our products," said Masun Denison, global director of footwear, adidas Golf. "With this collection, we're giving golfers another reason beyond just style and performance to feel good about the shoes they're wearing."
The absence of dye in this footwear will give golfers a distinct look and style as they head to the course. Beyond the look, all models within this collection are also part of our standard to use materials to further our mission to help END PLASTIC WASTE.
adicross ZX PRIMEBLUE
New to the range for this season, the adicross ZX PRIMEBLUE is inspired by the Originals ZX series. The timeless franchise that has been part of the brand for more than 30 years first came to golf when we introduced the ZX 8000 Golf in September of last year. This no dye version features the same adiwear and Traxion outsole for the grip golfers need, coupled with the signature Torsion bar for added stability. The textile upper is made with yarn containing a minimum of 50 percent Parley Ocean Plastic as part of our mission to help END PLASTIC WASTE.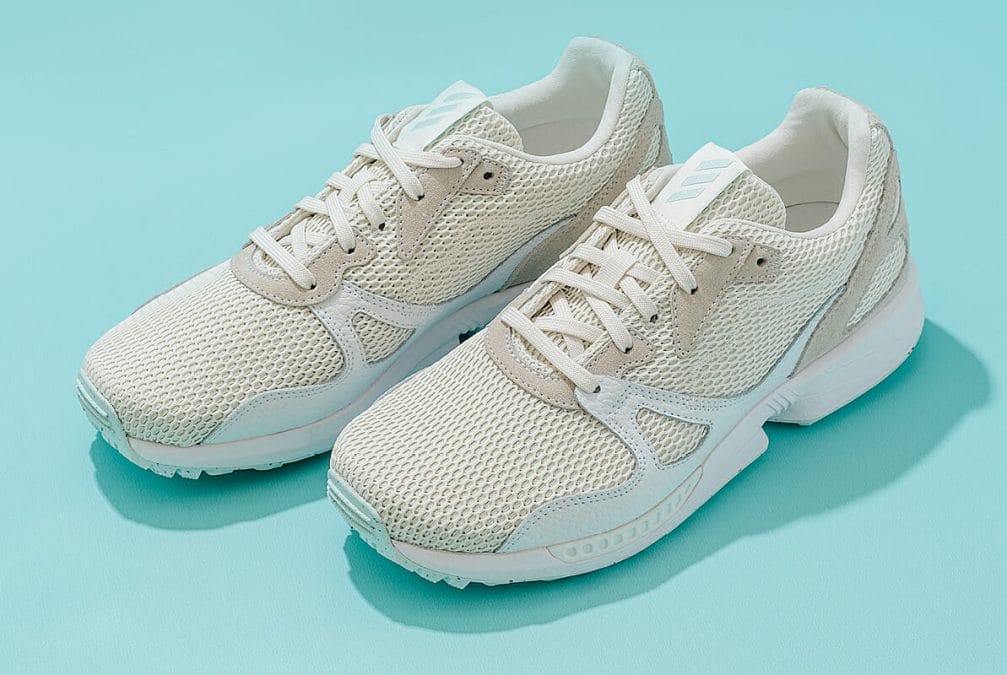 ZG21 Motion / ZG21 Motion BOA
Adidas have taken the upper of their ZG21 that we introduced in January, and have redesigned it to be made in part with recycled materials. This special no-dye version will introduce another chapter for ZG21 by incorporating a textile upper made with a minimum of 50 percent recycled content. The line also introduces a new BOA® model for men and women that features a sock-like opening for added stability and the new PerformFit™ Wrap powered by the BOA Fit System; a 'Y'-strap design that creates a secure fit over the instep and provides flexibility and freedom in the toe box. We will be bringing more colourway options soon in both laced and BOA models.
The No Dye Collection will be available worldwide on adidas.com, the adidas app and at select retailers on Friday, August 20.