Bushnell Golf have unveiled a first-to-market product – the Wingman GPS Speaker. With a combination of GPS and Bluetooth technologies, the Wingman provides players with audible front, centre and back distances, all while listening to the music of their choice through mobile applications.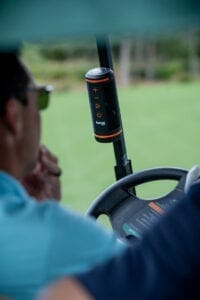 "Golfers are always looking for a competitive edge, while still trying to have fun. We are excited to introduce a product that will allow them to enjoy themselves on the course, while providing them with the functions of a distance measuring device," said Andrew Grose, Managing Director, YUMAX Golf.
"With its ability to play music and provide the GPS data golfers rely on, the Wingman GPS Speaker is unlike any other product in the industry, and we are thrilled to add it to the Bushnell Golf family."
How it works:
Pair the Wingman with your music source (e.g. mobile phone) and Bushnell Golf App
Press remote button to get audible GPS distances from your Bushnell Golf App
Music softens whilst yardages are spoken and then returns to previous setting
With premium sound quality paired with front, centre, and back distances and customisable settings for game play, the Wingman is the perfect all-in-one accessory for the golf course. Additionally, the speaker comes standard with Bushnell's Magnetic Bite technology which allows the speaker to be secured to any golf cart without the need for an aftermarket accessory.
Wingman Features:
Audible GPS distances and music through mobile applications
Premium audio quality
Front centre and back distances – with customisable settings for your game play
Integrated Bite magnetic cart mount
Auto hole advance
10+ hour battery life
USB charge port
RRP:£149 / €179
Bushnell GPS App
Bushnell Golf has announced a massive upgrade to its GPS app. FREE to download for all Bushnell Golf product owners and suitable for Apple and Android phone users, the new App provides access to a selection of features designed to further enhance a golfers' experience on the course.
The key features of the Bushnell Golf App, which can be downloaded wirelessly from the Apple App Store or Google Play Store to a smartphone or tablet, include:
Play Golf – Access to over 36,000+ professionally mapped golf courses worldwide, front, centre, back measurements to the green, custom points and 3D graphic layouts of each hole and fly throughs on every hole.
Scoring – Enter your score on the golf course whilst playing, and the score registers on the app enabling easy tracking of total scores and putts.
Performance – track fairways and greens hit in regulation, putts taken plus shot distance measurement for review after the round.
Seamless Updates – Wireless updates of golf courses via mobile Bluetooth connection.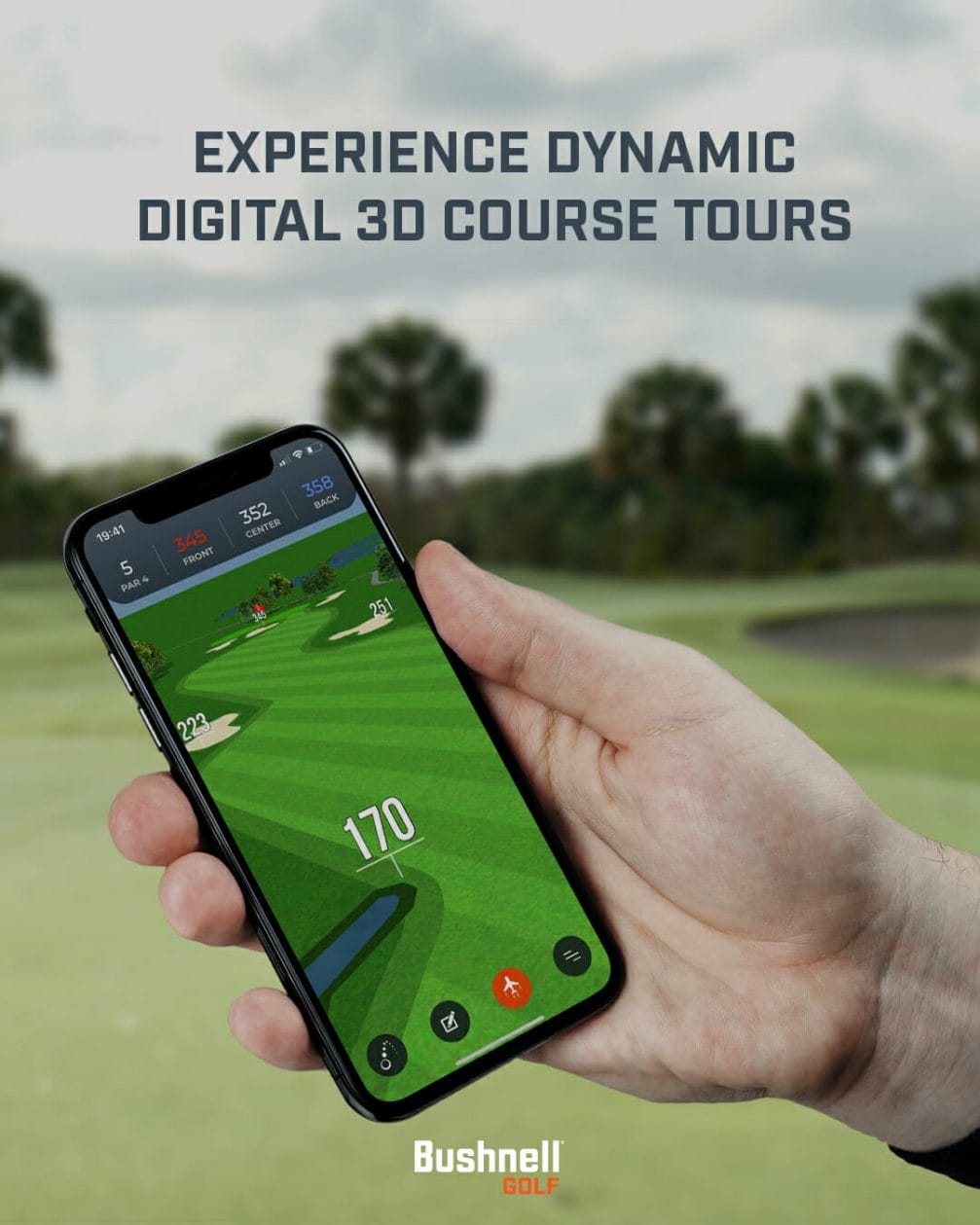 Once downloaded, the App can be used with or without a Bushnell device, enabling golfers to benefit from its many features even if they aren't using their laser or GPS.
The Wingman GPS Speaker continues Bushnell's ongoing commitment of providing golfers with innovative products using advanced technologies.
For more information visit: www.bushnellgolf.com