Last October Titleist officially launched its new TSi2 and TSi3 drivers starting off its two year product cycle. Both proved to be extremely successful on Tour and throughout amateur ranks. As many as 57 PGA and European Tour players switched the first week they were available which was not surprising given the big performance increases compared to the first TS release in 2018. While the TSi2 and TSi3 products will satisfy the needs of most golfers due to their speed, forgiveness, and adjustability, some golfers need a little more.
Golfers with slower swing speeds often need lighter clubs that can produce more height, distance and accuracy. For those golfers, Titleist has unveiled new TSi1 drivers. Better players with fast swing speeds, on the other hand, sometimes need a driver that's less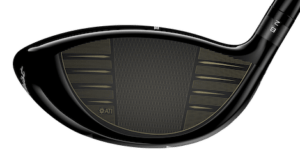 spinney to keep the ball from ballooning. For that small bracket, Titleist has designed a new TSi4 driver. Both models are loaded with Titleist's new ATI 425 Aerospace Titanium face construction we seen in The TSi2 & 3 last year and the SureFit hosel with 16 independent loft/lie settings, plus headweight adjustability (in two-gram increments, ranging from -4g to 4g) to create a more consistent and optimised ball flight through precision fitting. Both new models offer performance benefits at opposite end of the player spectrum.
Titleist TSi4
"The TSi4 fulfills the ultra-low spin product within our TSi lineup," said Stephanie Luttrell, Director of Titleist Metalwood Development. "For those players that need aggressive spin reduction to improve their distance, we now have that product in the TSi lineup."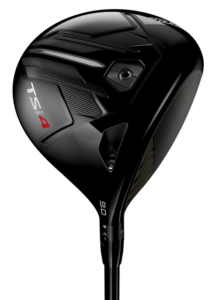 The Centre of Gravity (CG) is the lowest in the TSi family of drivers and it is also the most forward. That allows the driver to deliver less dynamic loft and less spin at impact, providing that low spin promise. A higher Moment of Inertia (MOI) in the TSi4 also contributes to a higher launch, overall trajectory, and produces more distance for that target player. At 430cc, with a very classic, small pear-shaped profile and improved sound and feel, the
TSi4 is also the most workable of all TSi drivers.
"In general, high spin comes from players that either come over the top, have a steep attack angle, or are adding significant loft at impact," said Luttrell. "So, the TSi4 is not strictly reserved towards high speed players, but absolutely dedicated towards all golfers who require spin reduction in order to improve their distance by producing a longer, more piercing ball flight."
The improved shaping of the TSi4 allows the club head to move
faster through the air and deliver more power at impact. The TSi4 has been aerodynamically engineered to reduce drag up to 6 percent (versus prior generation TS4 model), increasing club head speed for greater ball speed and distance.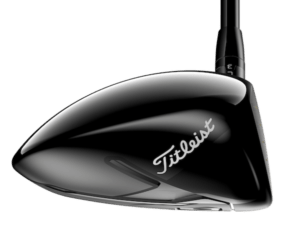 While golfers often equate "high MOI" with heel to toe forgiveness, Titleist
R&D employs a more holistic approach to MOI design. TSi optimises sole to crown performance by producing higher inertia values versus the prior generation TS models and delivers more speed and a tighter launch and spin range up and down the face. TSi's speed-optimised MOI works in concert with a low and deep CG position to drive faster ball speed with a high launch, low spin trajectory and exceptional stability for greater distance
consistency. The aerodynamic design of TSi4 – featuring a 430cc classic, pear shape – reduces drag, allowing golfers to swing faster for increased club head speed and more distance.
Titleist TSi4 drivers will be available for pre-sale now and in Titleist
authorised retailers on March 15 for an RRP of €625. They will come in loft options of RH – 8.0, 9.0, 10.0 | LH – 9.0.
Titleist TSi1
Designed for moderate swing speeds, which Titleist defines as less than 90 mph with the driver which Titleist say makes up approximately 30 percent of all golfers. Titleist's TSi1 clubs are designed specifically to help these golfers hit the ball farther, higher and straighter.
In particular, the 460cc TSi1 driver is nearly 40 grams lighter than standard. The light weight, and the reshaped head compared to the previous TS1 driver, means faster swing speeds for golfers.
"With the new TSi1 driver, we focused on how to deliver even more speed than we did with the original TS1 for that player," said Stephanie Luttrell, Titleist Director of Metalwood Development. "We maintained the launch, spin and draw bias, while successfully accomplishing our goal of increased club and ball speed with the combination of new aerodynamic head shaping, higher inertia and moving the CG closer to face centre.
"This segment of golfers also tends to struggle getting enough height on their fairway wood shots, and Titleist's new TSi1 fairways are designed to help them out. The fairway woods weigh-in at nearly 50 grams lighter than standard, according to Titleist, and they have centres of gravity (CG) that are pushed rearward in the head to boost forgiveness and launch.
"We have seen many tour players put higher lofted fairway metals, especially 7-woods, in the bag since the introduction of the TSi line," said Josh Talge, Vice President, Titleist Golf Club Marketing. "While the TSi1 is not a tour product, the interest in them by players at the highest level has exposed an opportunity to expand to the moderate speed player and offer higher lofted fairways (15, 18, 21 and 23 degrees), which we have never done before."
In addition to the drivers and fairways, Titleist's new TSi1 hybrids are designed for high launch and big forgiveness. With larger profiles than Titleist's TSi2 and TSi3 hybrids, the TSi1 hybrids have wider soles, low CG constructions, and they weigh 20 grams less than standard, according to Titleist.
The new TSi1 drivers Drivers will be available in the following lofts: RH – 9.0 º, 10.0º, 12.0 º | LH – 10.0 º Fairway Metals: RH – 3W | 15 º | 5W | 18 º | 7W | 20 º | 9W | 23 º (custom only) LH – 3W | 15 º | 5W | 18 º and Hybrids: RH – 4H | 20 º | 5H | 23 º | 6H | 26 º | 7W | 29 º | LH – 5H | 23 º | 6W | 26 º
The new Titleist TSi1 drivers, fairway metals and hybrids are available for pre-sale now and in Titleist authorised retailers on March 15 with the TSi1 drivers costing €625,  TSi1 fairway metals at €335 and TSi1 hybrids costing €295.