In 2020, TaylorMade reintroduced us to V Steel in their fairway metals. For 2021, the company focused on refining that breakthrough technology to drive centre of gravity lower to promote enhanced forgiveness and optimal launch conditions.
"In the world of golf club engineering, we fight for millimetres because those small changes can lead to big results. With the SIM2 Titanium fairway, we repositioned CG a mere 12.1mm from the ground. That delivers a CG projection that's absolute centre face along with increased MOI for more forgiveness compared to last year's model. We've gone lower across the entire line of 2021 fairways, so golfers can go even higher," said Tomo Bystedt, TaylorMade's Senior Director of Product Creation.
The more compact SIM2 Titanium fairway features a 170cc pear shaped head for a Tour-inspired look at address while still maintain a generous face size – combining properties of playability and forgiveness. It features a lightweight carbon construction with the revolutionary Zatech Titanium Face and a heavy 80g steel sole weight. The strategically positioned weight creates an ultra-low CG that creates 5% greater MOI than its predecessor.
With progressive face sizes for strategic forgiveness, the SIM2 Max fairway has a larger 190cc footprint and with a face constructed from strong C300 steel. Also featuring the reinvented V Steel for exceptional versatility from all lies, the SIM2 Max has refined weighting designed for forgiveness, higher launch, and peak trajectories.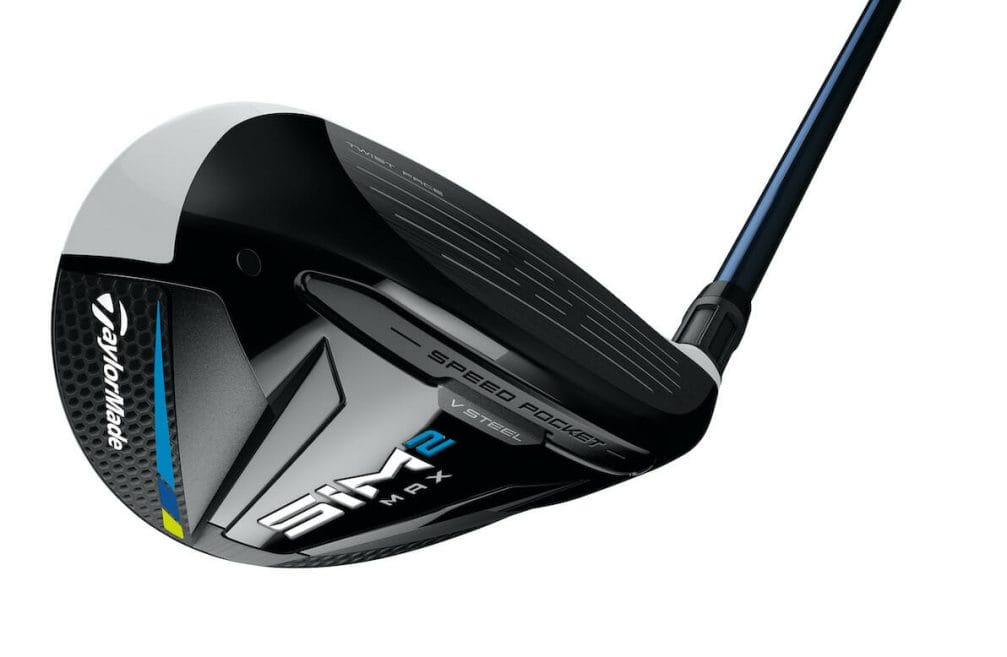 Using data collected during the development of Twist Face, which shows the correlation between handicap, mis-hit dispersion and the need for draw-bias equipment, the 195cc SIM2 MaxD has been optimised for forgiveness with the largest head and face area in the current family of fairways.
Matching the aesthetics of the SIM2 driver family, the carbon crown and contrasting chalk colour help frame the ball at address and improve alignment.
Specifications, Availability & Pricing
SIM2 Titanium, SIM2 Max and SIM2 MaxD fairways are available for pre-order now and at retail on February 19. SIM2 Titanium has an RRP of €419 and will be offered in 13.5° (Rocket), 15° and 19° lofts. It will be offered in the Mitsubishi Tensei AV Raw Blue 75, with numerous additional shaft options available at no additional cost. It comes stock with the Golf Pride's Z-Grip (47g).
SIM2 Max and MaxD have an RRP of €319 and will be offered in lofts of 15°, 16.5°, 18°, 21° and 24°. Shaft offerings include Fujikura Ventus Blue FW 6 and Ventus Blue FW 5, with additional custom shaft options available at no additional cost.
SIM2 MaxD will be offered in lofts of 16°, 19 and 22°. Fujikura's AirSpeeder 45 is the stock shaft offering with numerous custom options available at no additional cost. Both models come stock with Golf Pride's Z-Grip (47g).
SIM2 Max and MaxD Women's have an RRP of €319 and include the Aldila NV Ladies shaft and the Lamkin Ladies Sonar grip. With lofts of 16.5°, 18°, 21° and 24° in SIM2 Max; and 16°, 19° and 22° in SIM2 MaxD.